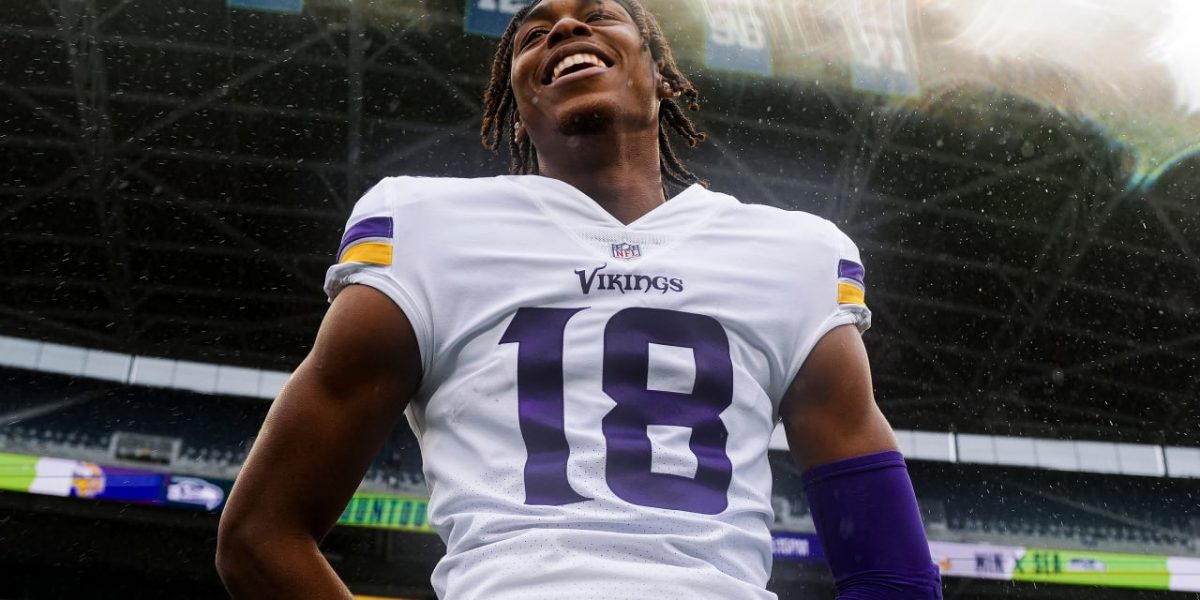 Minnesota Vikings wide receiver Justin Jefferson quickly proved to be the real deal in his first two campaigns.
Jefferson shined in his rookie year with 88 receptions for 1,400 receiving yards and seven touchdowns. He followed that with 108 catches for 1,616 receiving yards and 10 touchdowns.
All that has set the bar even higher for Jefferson as he voiced that he aspires to one day reach the Hall of Fame.
"I mean I want to accomplish so much," Jefferson said on NFL Network via Pro Football Talk. "It's an endless list that I want to accomplish. At the end of the day, I want to be a Hall of Famer. So, in order to reach that, that position is so much more that I have to accomplish, so much more that I have to set for myself to better myself and really to learn. I just can't wait to really just see how far I can really go. This is just the start of my career, and there's just so much more I have to learn, so much more I have to do for myself to really get on that platform of being a Hall of Famer."
Jefferson is already off to an impressive start in his NFL career. He should have several highly productive campaigns ahead where he can topple 100 receptions and 1,400 receiving yards.
Want $250 to bet on NBA futures?
Sign up here!
He already put himself alongside Hall of Famer Randy Moss and Sammy White as the only Vikings wide receivers to receive Pro Bowl selections in their first two seasons.
Facebook Twitter LinkedIn