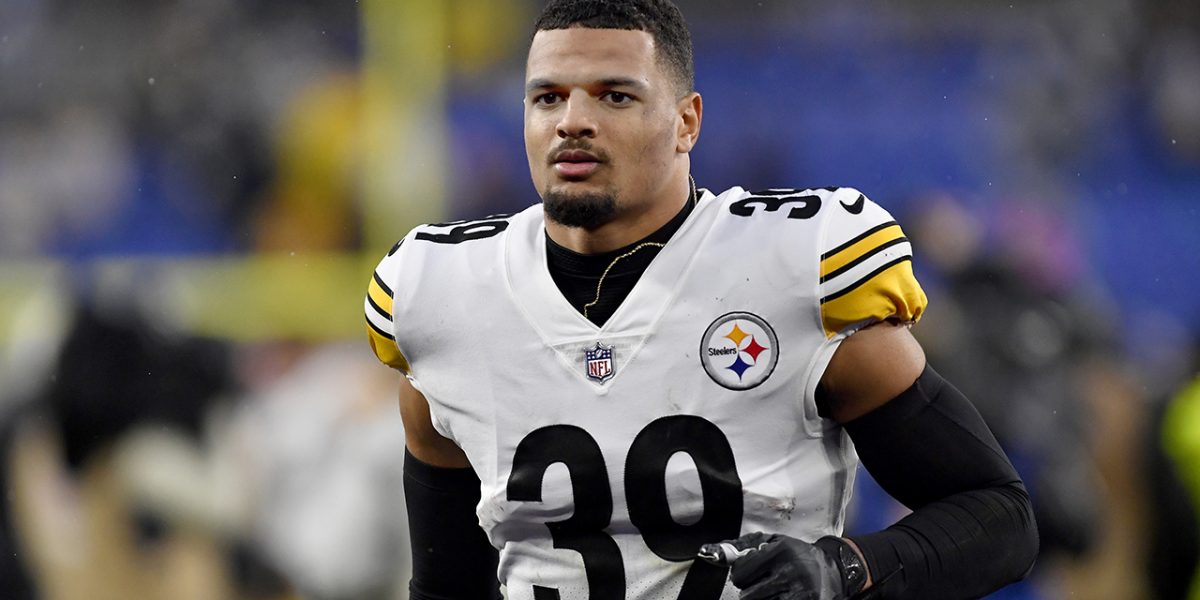 BALTIMORE, MD – JANUARY 09: Pittsburgh safety Minkah Fitzpatrick (39) walks off the field during the Pittsburgh Steelers versus Baltimore Ravens National Football League game at M&T Bank Stadium on January 9, 2022 in Baltimore, MD. (Photo by Randy Litzinger/Icon Sportswire via Getty Images)
The Pittsburgh Steelers have fielded one of the league's top defenses over the last couple of seasons.
A key part of their stout play on that side of the ball has been Pro Bowl safety Minkah Fitzpatrick. The Steelers have rewarded their star defensive back with a record-breaking deal of a four-year extension that will pay him north of $18.4 million per season and a $36 million signing bonus.
Fitzpatrick voiced his excitement with his new contract that keep him in Pittsburgh for the foreseeable future through the 2026 season.
"I am very excited," said Fitzpatrick via ESPN. "I am still kind of in shock right now. It's a blessing. I am really excited. It's just the beginning. I am appreciative. I am thankful. Now I just want to keep on chopping."
Fitzpatrick has played a pivotal part in helping push the Steelers back into being one of the league's top defensive units. Since the franchise acquired him in exchange for a first-round selection in 2019, he has recorded 11 interceptions along with three forced fumbles and four recovered fumbles.
Want $250 to bet on NBA futures?
Sign up here!
He is regarded as one of the league's top safeties that is in the prime of his career. The Alabama product will now serve as a key component of their defensive future alongside reigning Defensive Player of the Year TJ Watt, who inked a record-breaking four-year deal worth over $112 million.
The Steelers have assembled a strong core group that they hope can help push them back toward Super Bowl contention.
Facebook Twitter LinkedIn