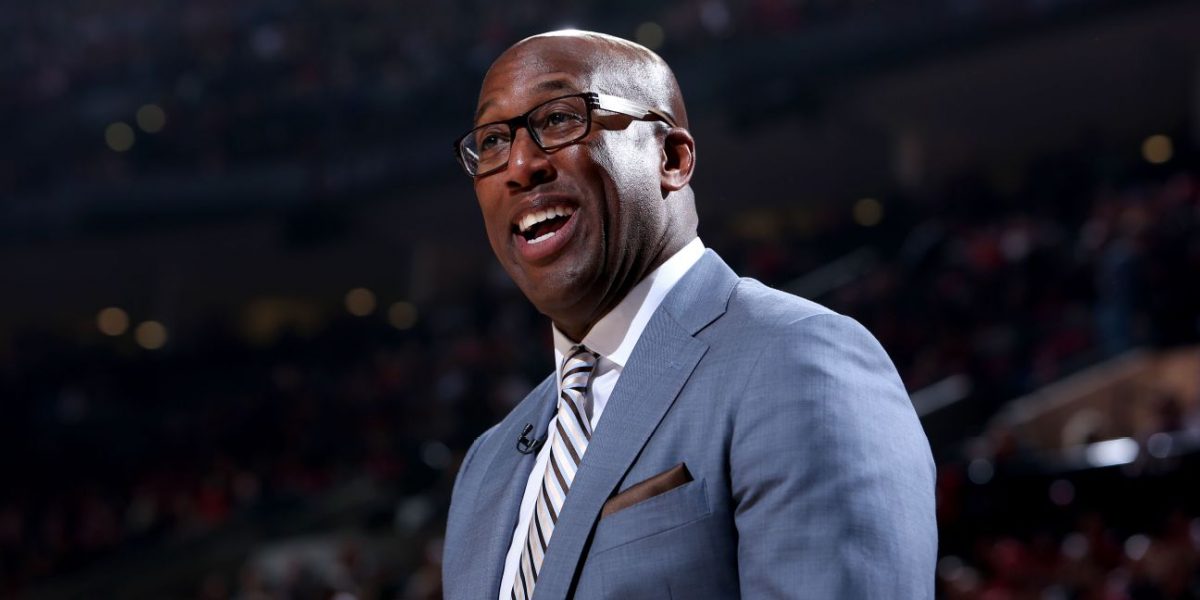 New Kings head coach Mike Brown says the Sacramento team is ready to 'explode' following fifteen years of frustration.
Mike Brown joins the organization following his third NBA title in six years as assistant coach with Golden State.
It is his fourth head coaching gig after two spells with the Cleveland Cavaliers and one with the Los Angeles Lakers.
The Sacramento Kings haven't reached the playoffs since 2006, and have finished last in the Pacific Division in 50% of those seasons.
Want $250 to bet on NBA futures?
Sign up now!
Last season's 30-52 showing was particularly chaotic, with coach Luke Walton and interim Alvin Gentry both being fired.
In many ways, the only way is up and Mike Brown is optimistic better times are ahead.
"The potential here, I truly believe the potential is off the charts," he said. "It gets me excited thinking about it. … The players here, I'm excited about.
"There's just a lot of opportunity here for this place to explode, and I want to be a part of it."
"There ain't no elephant in the room," he said. "You can speak on it. We're going to embrace that. I'm not coming here to have fun, be excited, join the area. I'm coming here to win. So we're going to embrace anything that's in front of us that talks about winning. So, we look forward to it."
Read: Rob Gronkowski Announces His Retirement Via Instagram
One thing Brown can do to return Sacramento to winning ways is to improve on last season's 27th ranking in defensive efficiency.
"People look at Steph Curry, [Nemanja Bjelica], Otto Porter, Jordan Poole, [Andrew] Wiggins in Minnesota, I mean I could go down the line of the personnel that we had with the Warriors and people did not think they could defend," Brown said. "And somehow, someway, we ended up the No. 2 defense in the league. Now, will we be that next year? I don't know. Probably not. It's going to be a process. But I'm excited about all the guys."
Facebook Twitter LinkedIn