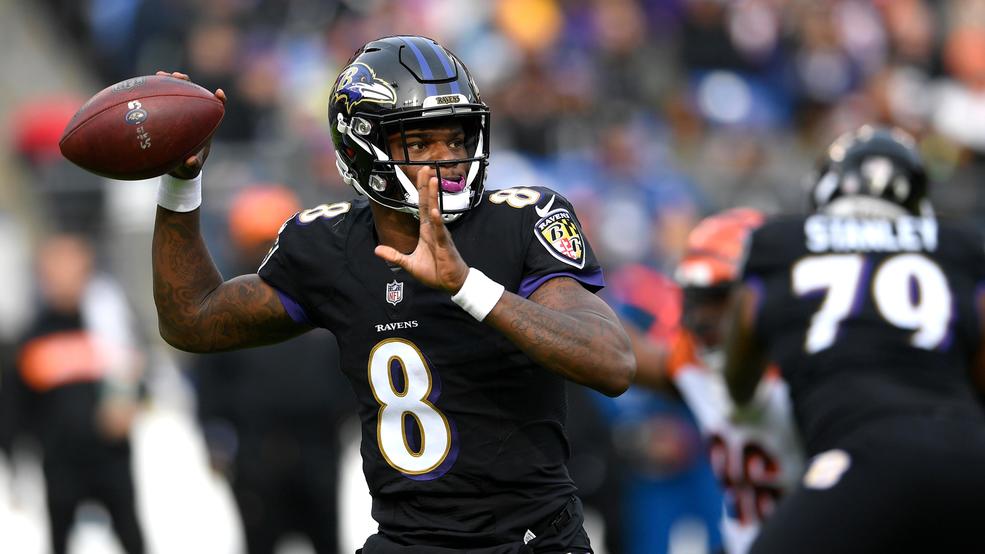 The focus around the Baltimore Ravens throughout the offseason has centered on star quarterback Lamar Jackson's contract situation.
Jackson is under the fifth-year option of his rookie deal worth roughly over $23 million. The 25-year-old had been away from the team throughout the early goings of the offseason, but returned to the organization for a mandatory three-day minicamp, according to ESPN.
The former league MVP has yet to address his contract situation, and there hasn't been any progress toward an extension. There is a lingering notion that Jackson is willing to play the 2022 season without a new deal.
The Ravens have remained vocal about wanting to hammer out an extension, but the star quarterback hasn't budged into that direction Baltimore continues to deal with questions concerning Jackson's future.
The two-time Pro Bowler hasn't wavered from his desire to stay with the franchise for the long haul. All that makes the entire situation that much more perplexing, and head-scratching given that the Ravens want to work out a lucrative extension.
Want $250 to bet on NBA futures?
Sign up here!
Jackson is currently without an agent and has chosen to represent himself, further complicating contract talks as all those discussions have to go through him. However, his arrival at the team's practice facility signal that he isn't planning on holding out ahead of the 2022 campaign.
He had previously decided to miss the voluntary team workouts. The Ravens may have to wait until next offseason to handle the contract talks as Jackson's focus appears to be on leading the team back to the playoffs and Super Bowl contention.
Facebook Twitter LinkedIn