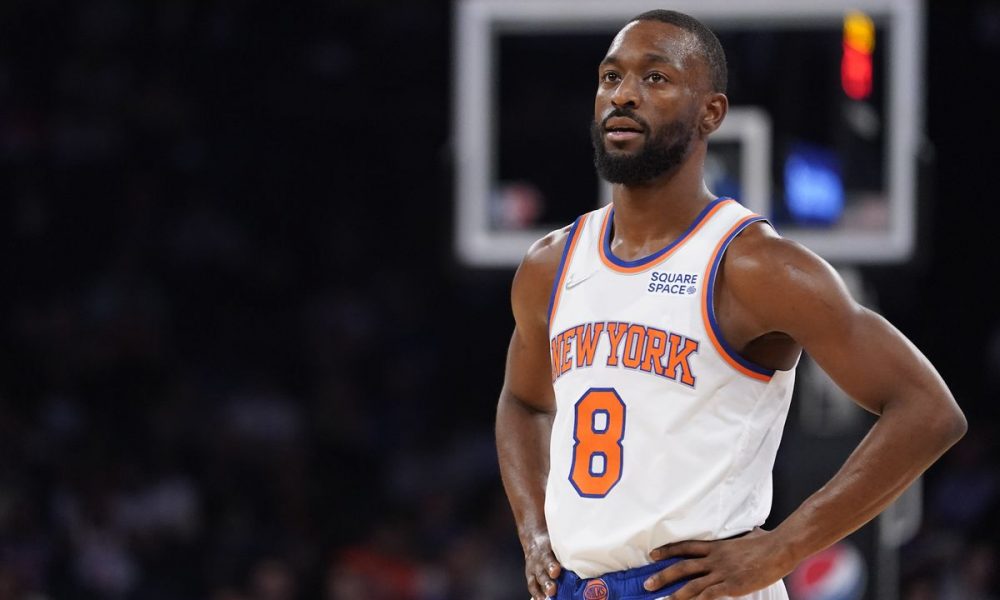 Former All-Star point guard Kemba Walker's NBA future remained uncertain throughout much of his first campaign with the New York Knicks.
Walker finally received clarity after the Knicks moved him to the Detroit Pistons as part of a three-team trade. According to ESPN's Adrian Wojnarowski, the Pistons are expected to work toward a buyout with the star point guard.
The 32-year-old is scheduled to make $9.2 million for the 2022-23 campaign. Walker should shortly receive the opportunity to test the open market to find a new landing spot where he can thrive in an expanded role.
He had hoped that the homecoming to the Knicks would give him the chance to shine. However, his struggles with his health along with falling out of the rotation led him down the path of him being shut down prematurely.
In 37 games played with the Knicks, he averaged 11.6 points, 3.5 assists, and 3.0 rebounds while shooting 40.3% from the floor and 36.7% from beyond the arc. He managed to put forth a 44-point performance against the Washington Wizards in December.
However, the concern remains over his health as that has prevented him from staying on the floor and performing at a high level. When healthy, he's proven to be one of the league's top point guards.
Want $250 to bet on NBA futures?
Sign up here!
His health issues will likely limit the type of contract he receives from another team in free agency. Walker remains a reliable scoring option and playmaker as a passer.
Nonetheless, he will have the chance to prove himself with his next stop.
Facebook Twitter LinkedIn