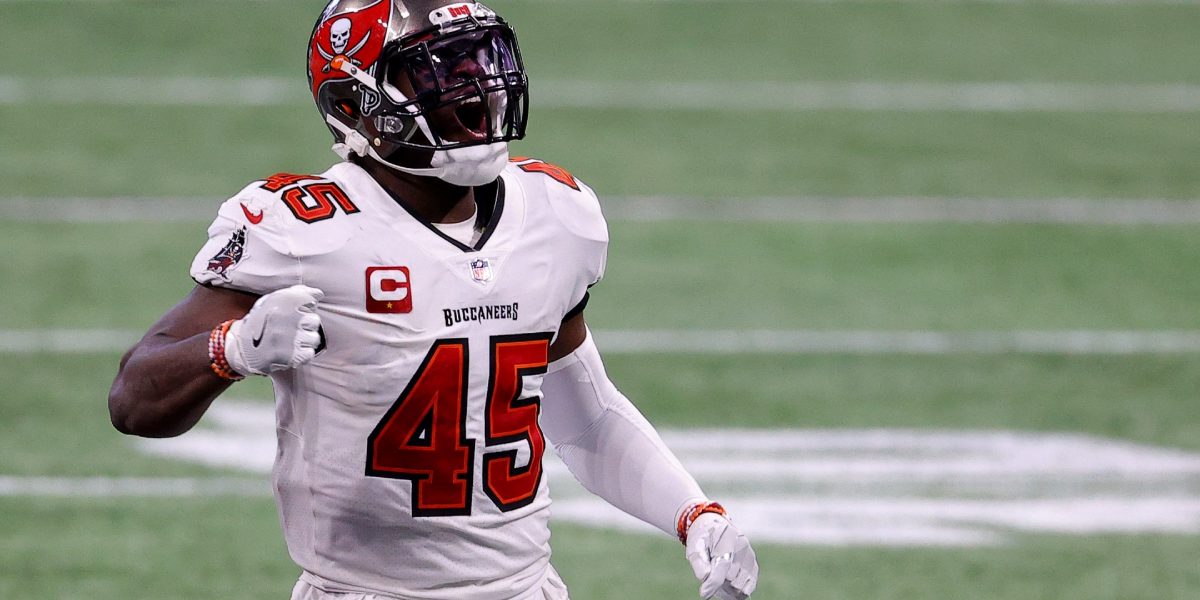 The Tampa Bay Buccaneers have their eye on the NFL Week 9 showdown against the Rams, says LB Devin White.
Tampa was on the path towards a second straight Super Bowl only to be undone by LA in the playoffs. The Rams, as well as the Saints, are some of the only teams the Bucs come unstuck against.
Devin White and the rest of his teammates see beating the Rams as a test of their Super Bowl credentials.
"I always got that one circled," Devin White said. "We never beat them. I definitely know that. We never beat them. There was a perfect time to beat them when it really, really mattered. But we want to win every game, we want to just show ourselves that we are better."
Want $250 to bet on NFL futures?
Sign up here!
"It took a long time," White said of getting over the playoff loss to L.A. "I just knew, I kept telling everybody in the locker room whoever win this game gonna win the Super Bowl because we both had great balance of offense and defense. 
"When we was in the locker room — man, if they had cameras in there — they could tell you, I told them we coming back, we gonna come back. The ball gonna eventually go our way, and it did. I think we capitalized on it, but at the end, it was just one missed opportunity. Obviously, can't dwell on it, but it's fuel to the fire for this year."
Read: Lamar Jackson Doesn't Report To Ravens OTAs
Given the retirement and eventual un-retirement of Tom Brady, White says the Bucs are setting their sights high for 2022.
"It's Super Bowl. Right now, it's Super Bowl or nothing," White said. "We know that. I'll say that in front of all the cameras. That's the only goal. That's what we want, that's what we after. We know we're not there yet because it's a long season, long way to go. But that's what we're fighting for."
Facebook Twitter LinkedIn