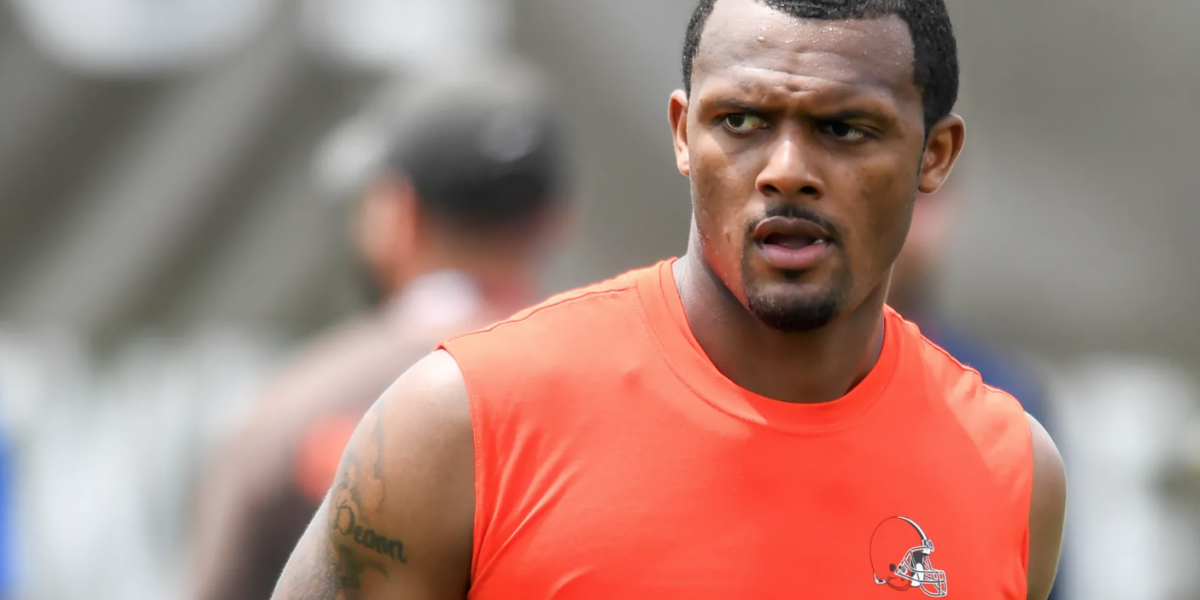 Deshaun Watson has a disciplinary hearing with Sue L. Robinson, the disciplinary officer appointed by the NFL and players association. It is slated to begin Tuesday, according to ESPN's Adam Schefter.
The former U.S. district judge will hear the different sides as the league will reportedly argue for a "significant" suspension. Meanwhile, the NFLPA will defend the Browns quarterback. A source close to Watson's side told The Washington Post that the NFL will "probably" go with a one-season suspension. However, a different source close to the league's side said to be "careful" about a specific suspension length. Although the source admitted that the ruling will be "significant."
Read: Steelers Need Najee Harris Even More In 2022
According to Schefter, the league "is likely to base its proposed discipline on only a fraction of those women's testimony" after not being able to speak with some of the women.
Want $250?
Sign up here!
The NFL Players Association will "mobilize with an aggressive defense on behalf of Deshaun Watson". This will reportedly include comparisons to the league's handling of cases involving three prominent team owners—the Commanders' Daniel Snyder, Patriots' Robert Kraft and Cowboys' Jerry Jones.
A source told Schefter it is believed a decision could be delivered within a week or could take up until training camp, which begins in late July.
Facebook Twitter LinkedIn