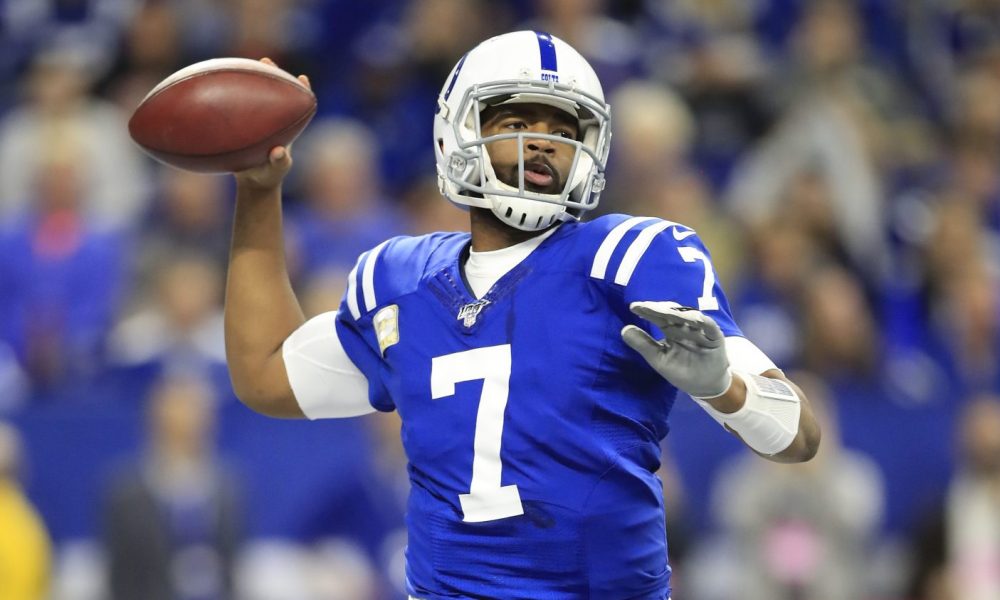 Jacoby Brissett has developed into the ultimate rescue mission quarterback since being drafted by the New England Patriots in 2016. It's going to be no different next season with the Cleveland Browns.
Jacoby Brissett started twice in his rookie year when Tom Brady was suspended and Jimmy Garoppolo was injured.
Next season, he was parachuted into Indianapolis in the wake of Andrew Luck's season-ending injury. 
Two seasons later, when Luck suddenly retired in the preseason, Jacoby Brissett was once again ready to cover. Last season in Miami, he made five starts in place of an injured Tua Tagovailoa.
Want $250 to bet on NFL futures?
Sign up here!
Rather than concerning himself with who is the starter, Brissett says he just prepares as if he is.
"I wouldn't be in the position that I am in today if I worried about (knowing if I was going to start or not)," Brissett said. "I've always prepared myself like a starter. I carry myself like a starter because when those opportunities present themselves, I want to show that I am that."
Considering Cleveland's new starting quarterback Deshaun Watson faces 22 civil lawsuits alleging sexual misconduct, a suspension is likely. As well as that, Baker Mayfield is anticipated to leave the team. This is why Brissett was recruited by the Browns, and he has the mentality to be the next man up.
Read: 5 Best Landing Spots For Deebo Samuel In Trade
"I can't predict whatever the case may be with the outside the field stuff," Brissett said, "but what I know is true is that you're always one play away. And that's what I prepare for, and I obviously prepare like I'm the starter, regardless of the situation.
"I think it's just me believing in myself and trusting what got me to the point that at whichever level I was at," he said, "and really just falling back on that and trusting the hard work and going back to, 'What do I know about football?' and trusting that and going out there and playing football and doing what I've done since I was a little kid."
Facebook Twitter LinkedIn