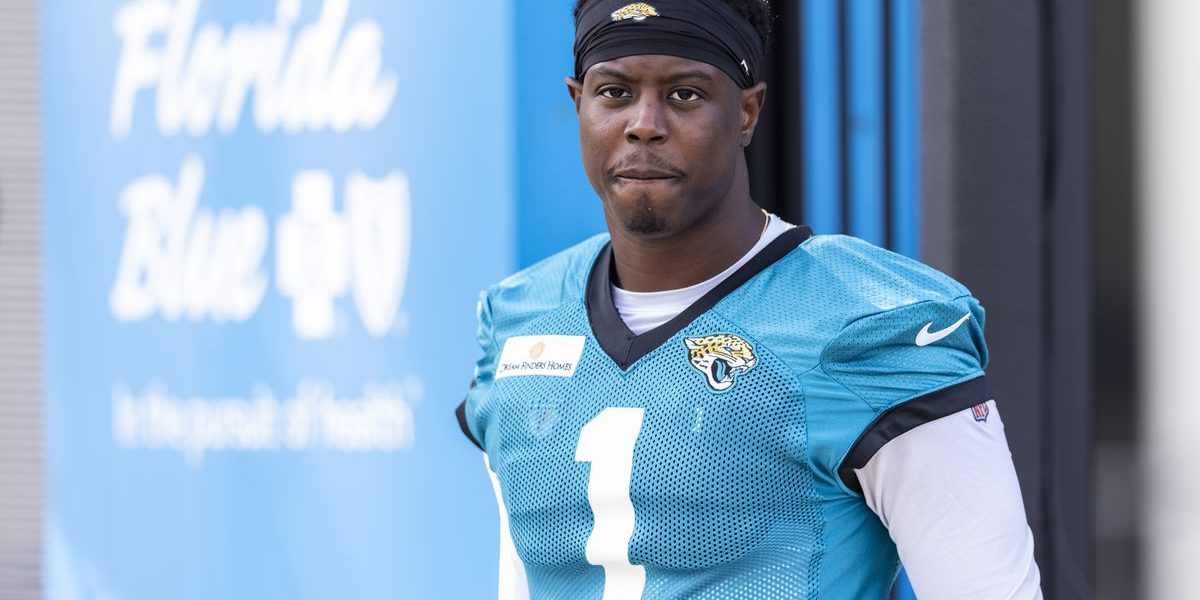 Jacksonville Jaguars RB Travis Etienne is recovering from his injury on time to fill in for James Robinson next season.
The 2021 25th overall pick missed his entire rookie season because of a Lisfranc injury to his left foot.
Travis Etienne missed all of Urban Meyer's chaotic spell as head coach. Next season, under new coach Doug Pederson, Travis Etienne can provide some of what Jacksonville lacked in 2021.
The Jaguars ranked last in the NFL for big plays in the last two seasons, with 31. Runs of 20 plus yards and receptions of 30 plus yards were a speciality of Etienne's in his four years at Clemson.
Want $250 to bet on NFL futures?
Sign up here!
He led the NCAA with 55 runs of 20 plus yards from 2017 – 2020. Those runs resulted in 21 touchdowns and 2,053 rushing yards. As well as that, he had six receptions of 30 plus yards for a total of 61 explosive plays.
"I kind of heard bits and pieces from my running back coach [on how he may be used in the offense]," Etienne said. "But I'm sure they plan on getting the ball in my hands. I feel like I'm a special player with the ball in my hands."
Etienne could feature early in the season if James Robinson hasn't bounced back from his December achilles injury.
He will be raring to go after a surgery which left him unable to move for 6 weeks, and on the sidelines for the year.
Read: Rob Pelinka To Reconstruct Lakers Roster Around LeBron James
"It's actually crazy because I was talking to my mom about this the other day," Etienne said. "If I didn't know I had a screw in my foot, I couldn't tell. I feel like that's a testament to where I'm at in my transition and how I'm healing.
"The screw is there. I think I will take it out, I could leave it there forever. I know most guys say leave it there, it never bothers them, but I just don't want to be 40 years old with a screw in my foot, really."
Facebook Twitter LinkedIn