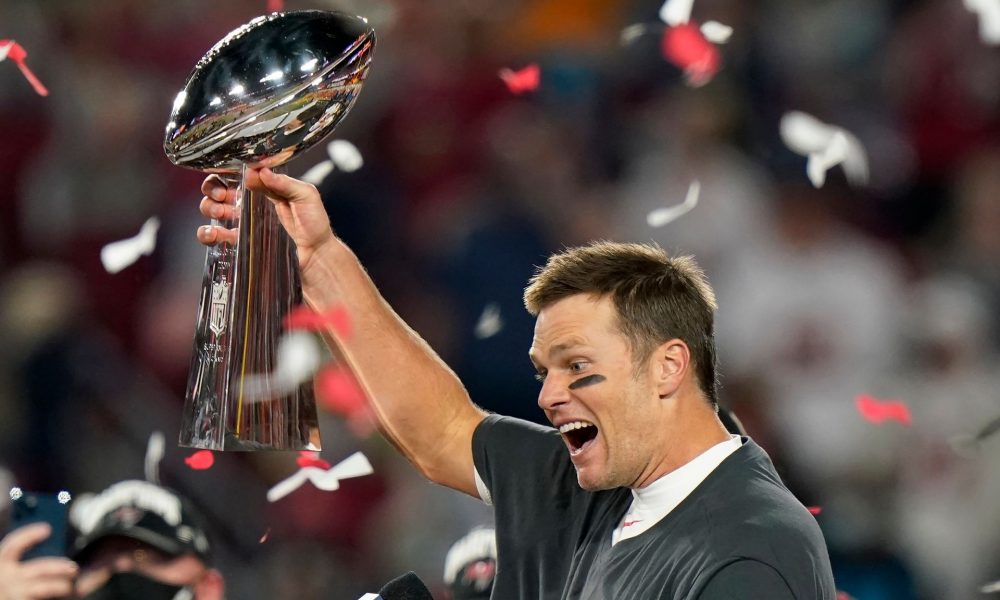 The logic-defying exploits of Tom Brady continue, as the quarterback revealed he played last season recovering from a torn MCL.
Tom Brady revealed his knee had been injured since his last season with the Patriots. While he eventually had reconstruction surgery prior to 2021, it's taken until now for him to completely recover.
Tom Brady says he's been able to do certain knee exercises for the first time in years. You wouldn't have guessed he was so hampered last year. The evergreen quarterback led the NFL with career-high 5,316 yards passing and 43 touchdowns passes.
Want $250 to bet on NFL futures?
Sign up now!
"Last year was pretty tough, just from basically having the MCL reconstruction, and I basically tore it in my last season in New England and I went the whole offseason with a torn MCL," Brady said.
"I didn't get a reconstruction, because I thought it would just heal back. So I didn't do anything. The following year, I just taped it, basically, every day. And then finally getting it reconstructed last year, it felt for the first time this offseason, it's been really good."
Read: Raiders Bring In Controversial Veteran QB Colin Kapernick For Workout
"Work on some sprinting stuff. I know Aaron has probably rushed for more yards in a game than I have my whole career. But for me, it's been kind of interesting to be able to train in certain ways. Like, a single leg jump. I haven't done a single leg jump in I don't know how many years, because I couldn't do it because I never wanted my knee to be unweighted, because it was just kind of wiggling around. It's been good this year to do it."
Facebook Twitter LinkedIn