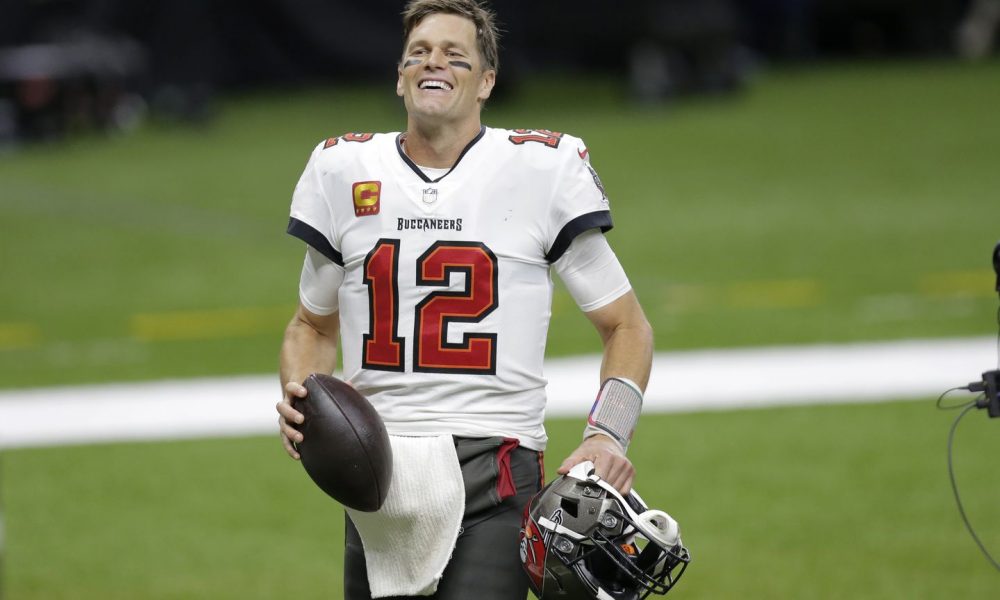 Tampa Bay quarterback Tom Brady says he isn't putting pressure on friend and teammate Rob Gronkowski to play next season.
Tom Brady and Rob Gronkowski have a relationship that dates back to their New England Patriots days.
Gronkowski came out of retirement to join Tom Brady with the Buccaneers in 2020 and they won another Super Bowl.
Since then, Brady has retired and unretired but Gronkowski has not decided whether or not to play another year.
Want $250 to bet on NFL futures?
Sign up here!
"I think it's just obviously totally up to him and we'd all love to play with him, but he's got to make the best decision for himself and he knows that," Brady said. "Anyone who cares about him knows that he's doing what's right for him, which is trying to figure it out — we don't have training camp for about six weeks, so whatever he's gotta do to figure it out. I think we'll be hopeful he does, and if he doesn't, we still gotta go out there and figure out what to do."
Brady also opened up on his constant struggle between balancing his football life with his family life.
"It's very easy when you're 25 to know what you want to do next year," Brady said. "It's very challenging when you're 43 or 44 because there's other things that are pressing and other things that are really important in your life, like your kids and your wife and different relationships, things that have always taken a back seat to football. I think that's just how it's gone for me. It's challenging, and I've got to work at those things."
Read: AFC West Power Rankings – Chiefs Try To Win Another
"I think when the football season starts, everybody knows that it's 100 percent football. It's just the way you have to be, and that's a big commitment to make. And in order to play every game, you've got to train really hard. I've got to train really hard at 44 years old, which is a big commitment. To try to make those decisions — [they] have their challenges. It's not like it was when I was 25, but I don't think any of us feel like we were when we were 25."
Facebook Twitter LinkedIn