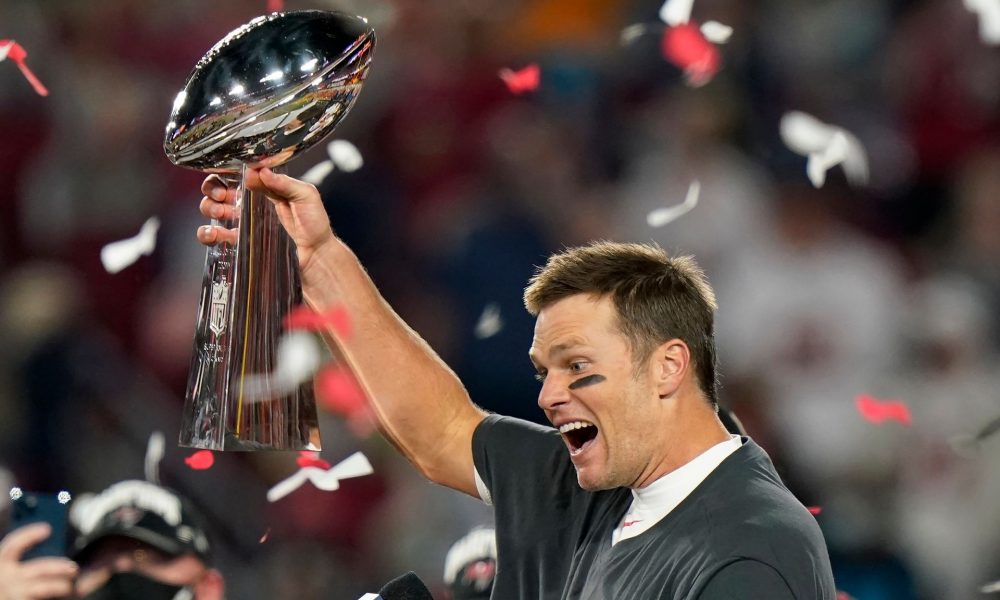 To play football into your 40s like quarterback Tom Brady, you would need to possess the insane competitiveness gene.
Think Michael Jordan inventing slights to motivate himself to win even after he'd won it all. Elite athletes can always find something to drive them.
Tampa Bay Buccaneers quarterback Tom Brady is so driven that he could only handle retirement for a few weeks.
Next season, Tom Brady will be on a mission to make up for the disappointing way the playoffs ended for Tampa.
Want $250 to bet on NFL futures?
Sign up here!
The Bus crashed out of the postseason with a 30-27 defeat to the Los Angeles Rams in the NFC Divisional Game.
"At the end of the day, I just love the competition on the field," said Brady.
"And last year was a very bitter ending to a season and we've got to make a lot of corrections to try to improve and put ourselves in a better position to succeed moving forward."
Brady believes his body can stand up to the rigors of another NFL season. After all, he was never retiring because he couldn't play anymore. It was because he wanted to spend more time with his family.
However, even he admits that he's going to have to stop at some point. Maybe when he's 50. Until then, he's channeling the 'Last Dance' vibes in earnest. 
"I knew my body, physically, could still do what it could do and obviously I have a love for the game, I think I'll always have a love for the game," Brady told ESPN. "I do think physically I'll be able to do it. I just felt like there was still a place for me on the field."
Read: Browns QB Baker Mayfield Vents Frustration Towards Cleveland Franchise
"I know I don't have a lot left, I really do. I know I'm at the end of my career," Brady said. "I wish you could go forever, but it's just not and football comes at too high of a cost now. My kids are getting older and it's just getting harder and harder to miss these things.
"But, I wanted to give myself and my teammates and our organization another incredible opportunity to accomplish something that we'd all be very proud of."
Facebook Twitter LinkedIn