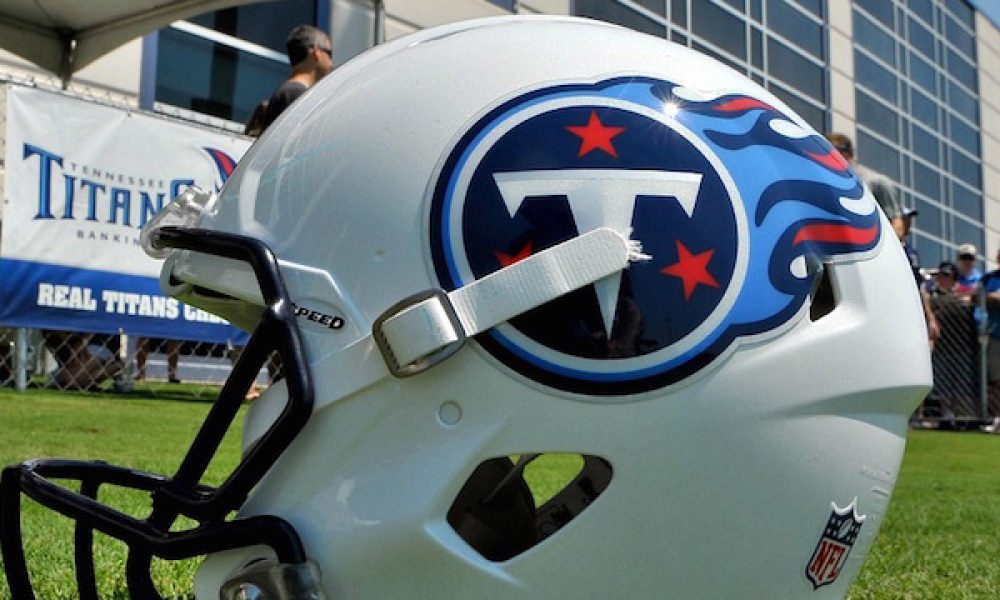 Jul 26, 2014; Nashville, TN, USA; during training camp at Saint Thomas Sports Park. Mandatory Credit: Jim Brown-USA TODAY Sports
The Tennessee Titans are trying to have another postseason trip ahead, but it won't be easy after the AFC loaded up around them.
Last season, the Tennessee Titans reached the playoffs as the AFC's top seed on the back of a litany of strong wins. This season, they might be lucky to simply partake in the postseason.
Thus is the NFL's nature, the land of ultimate parity. However, we might see that moniker put into overdrive in the AFC, where the Indianapolis Colts, Denver Broncos and Cleveland Browns all significantly upgraded at quarterback, while the Los Angeles Chargers and Miami Dolphins also added across their rosters.
What do all five of those teams have in common besides the conference they play in? All failed to make the playoffs in 2021.
For Tennessee, getting back into January could be difficult. The Titans did little to upgrade on either side of the ball, and got worse at receiver. While general manager Jon Robinson traded for Robert Woods and took Treylon Burks with his first-round pick, he also dealt away A.J. Brown to the Philadelphia Eagles and released last year's disappointment in the oft-injured Julio Jones.
And for Robinson's club, the stiff competition without the AFC South won't only be from the Colts. The Jacksonville Jaguars have a real head coach this time in Doug Pederson, and no team spent more in free agency. Recently, Titans left tackle Taylor Lewan spoke about the revamped Jags and the challenge they could pose, per The Titans Wire.
"The Jaguars are a team that at any moment could be good. I'm telling you, dude, the AFC South is a sneaky competitive division. Could be a sneaky competitive division. They got players over there dude, they got dudes over there who you got to be like 'OK, alright, what are we going to do about this guy?"
For Tennessee, holding off Indianapolis and Jacksonville — along with the rest of the AFC — will largely depend on whether running back Derrick Henry can stay healthy and if quarterback Ryan Tannehill can improve. Last year, Tannehill threw for only 3,734 yards and 21 touchdowns against 14 interceptions.
If those two factors come up in Tennessee's favor, the Titans have a chance to win double-digit games and be a force once more. If not, it could be a long year for a team which only one year ago had home-field advantage, only to squander it quickly.
Facebook Twitter LinkedIn