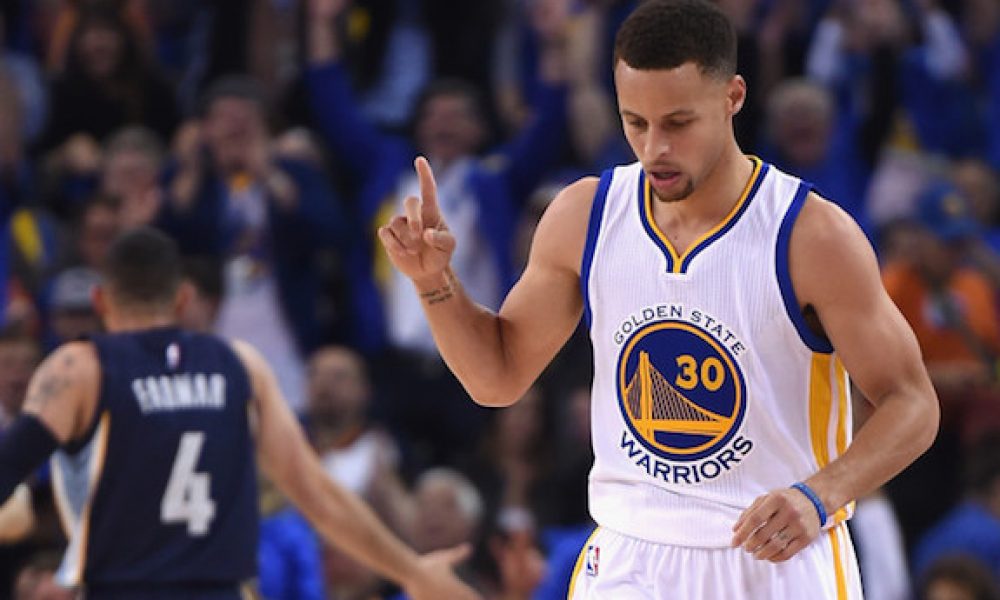 Stephen Curry says the Golden State Warriors are playing their best basketball since the dynasty was broken up.
The Golden State Warriors are one game away from the NBA Finals. Stephen Curry and his teammates can win their conference finals series against Dallas on Tuesday night.
The team is clicking into gear again at exactly the right time. Golden State began the season with 18 wins in its first 20 games. They compiled a 41-13 record before injuries hampered their progress.
Now though, Stephen Curry says the Warriors are delivering when it matters.
Want $250 to bet on the NBA Finals?
Sign up here!
"Because it is obviously magnified by the moment. You can look at other stretches where we probably played better offensively and better defensively in spurts. But to put it all together and for it to lead to wins at this stage, that is really all that matters."
They haven't escaped without stumbling, though. Golden State lost Game 4 in their ties against both Denver and Memphis when they had the chance to sweep the series. They will need to be alert on Tuesday in order to avoid the extra games.
"In Denver, we played sloppy in the first half," Curry said. "We were just kind of all over the place and gave them life, on top of them playing well. And that allowed their home crowd to get into it."
Read: 49ers Still Plan To Trade Jimmy Garoppolo Before Week 1
"In Memphis, we were outmatched, outgameplanned from the start and didn't respond well until Game 6. Take those lessons and understand that feeling it is extremely hard to close out any team, especially on the road, you got to bring it."
"I thought we were a little careless in Denver," Warriors coach Steve Kerr said at the team hotel after players and coaches gathered together. "And Memphis just destroyed us in that Game 5. I think our guys have improved and learned a lot during these playoffs and I would expect that we learned from those two games that we lost and we will have a more focused effort tomorrow."
Facebook Twitter LinkedIn