We'll be the first to admit it, sports and Star Wars don't really go together… maybe podracing and Formula 1?
Either way there's not a whole lot of crossover between the biggest movie franchise in the world and your average athlete aside from troves of dedicated fans.
But like any good movie series, the storylines can mirror those we see in our everyday lives so with today being May the 4th we have found some likenesses to the galaxy far, far away in the sporting world.
Naturally with a whole galaxy of merchandising opportunities characters you could draw a whole lot more parallels but these are the ones that jumped out in our office debate.
Bill Belichick/Emperor Palpatine
The dark lord and overseer of the villains in the NFL for the last 20 or so years, except in this scenario, he kicked Vader out of the Death Star and wanted to show who the true power in the galaxy is.
For a brief period in November last year, we thought we were gearing up for a Rise of Skywalker like re-animation of the Dark Lord of the Sideline before Josh Allen turned him to dust in the first round of the NFL Playoffs.
He is also known to make regular appearances in public with a hoodie on.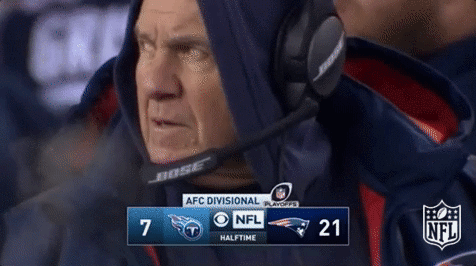 Phil Jackson/Obi-Wan Kenobi
The wise old dude who sometimes speaks in riddles seems to know what he's talking about when it comes to the important stuff.
Phil mentored MJ & Obi-Wan mentored Anakin & Luke Skywalker… ok not a perfect analogy since Obi-Wan was the true Jedi GOAT.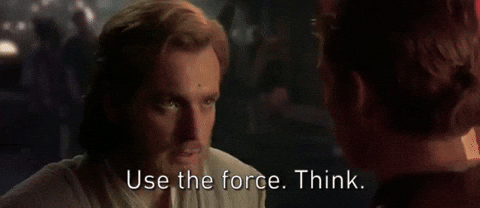 Cam Smith/Darth Vader
Strong in the force and nearly unstoppable throughout their whole careers, both of these guys have become a little bit too representative of the dark side.
Smith allegedly once came close to force choking a referee who dared to make a call against the Storm and he is more than willing to do the bidding of his master Bellamy.
Steph Curry/Han Solo
Brash, lethal with his shooting and confident enough to try anything, there's something very likeable about both of their personalities despite certain tendencies that suggest otherwise.
Steph shoots first too.
Klay Thompson/Chewbacca
Where would our Han's be without their loyal sidekicks? Klay is with Steph wherever he goes and always keeping an eye out for his best friend.
Paige van Zant/Princess Leia
One of the UFC's biggest sex symbols is an easy match for Princess Leia in the gold bikini from the early 80's.
Beyond their looks both are more than capable of holding their own in a man's world/galaxy and probably the one calling the shots.
Peter Crouch/C-3PO
Perhaps the most obvious choice in the whole list, how could we not go for the guy who is the living embodiment of a robot?
Physically that is, he's intentionally funny unlike 3PO.
Tom Brady/Luke Skywalker
It seems like a natural fit here, both incredibly handsome but with a little bit of a dark side to them and with an uncapped amount of talent.
Both Brady and Skywalker have shown a remarkable ability to get the job done, even if their supporting cast drags them down.
Of course instead of retreating to a remote planet nobody knows how to find or cares too much about, Brady has gone to Tampa which is kind of the NFL equivalent.
After struggling with his success in Tampa, Brady thought he was done, but had to come back for one last fight.
LeBron James/Kylo Ren
Do we like him, do we hate him?
Is he a good guy or a bad guy?
All of those things have been true throughout his career but no one thing is beyond doubt, he sure can be moody when he wants to be, plus he's never going to live up to the momentum of the guys who came before him.
Ash Barty/Rey
The ultimate out of nowhere hero (well Ipswich is close enough to Jakku, especially in summer), Barty and Rey took on the world and won.
After conquering their final hurdle, Rey with the Sith Lords and Barty with a home Grand Slam, they now have the freedom to live their lives and take on new challenges, which they will probably dominate.
Kylian Mbappe/Baby Yoda
How can someone so young be so powerful?
Mbappe, much like the puppet in The Mandalorian seems destined for greatness having already won some of the game's greatest honours and he'll be around for a while yet.
Ben Simmons/Stormtrooper 
You wouldn't trust either of these two to hit a target in a crucial moment.