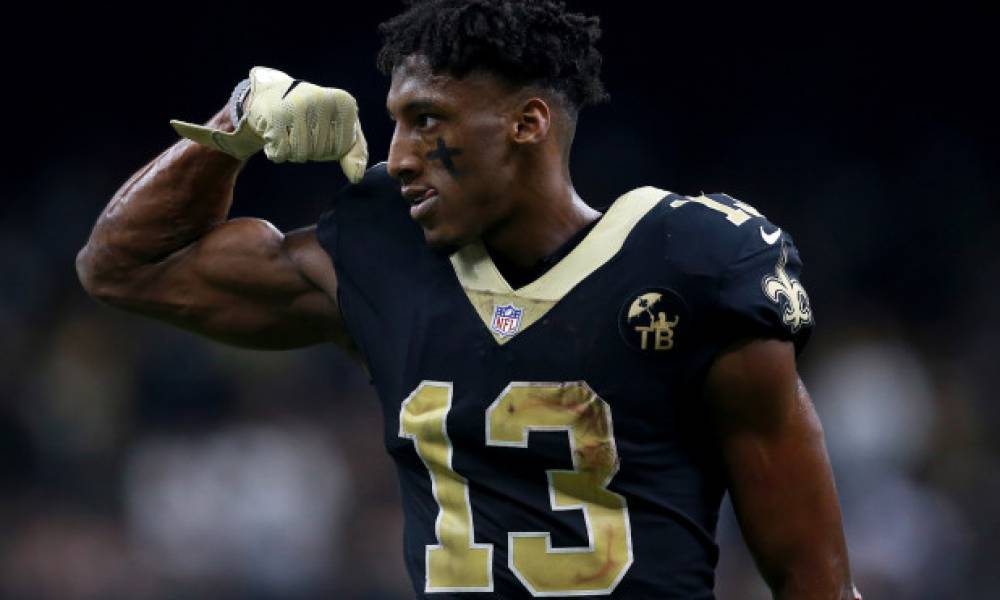 New Orleans Saints star wide receiver Michael Thomas missed the entire 2021 season due to an ankle injury.
The All-Pro wideout is aiming to make his return for the 2022 campaign, but the Saints continue to move with caution concerning his situation. Head coach Dennis Allen recently voiced that Thomas is moving along in his recovery but isn't ready to get back on the field just yet.
"I think he's doing well in his rehab. He's not ready yet. But he's here, he's rehabbing, he's getting himself better. And we're certainly anxious to get him out here," Allen said via ESPN. "I know that he's working his tail off to get himself back. And we feel good about where he's at right now."
The Saints are encouraged by the progress that Thomas is making, but the team doesn't want to overstep to create a possible setback. The star wideout is a significant part of the offensive game plan, which underlines the importance of moving forward appropriately in his on-the-field work.
Thomas has been present at OTAs, which certainly shows that he's inching closer to playing. There are still a few months before the 2022 season, giving him plenty of time to recover at a comfortable pace.
Want $250 to bet on NBA futures?
Sign up here!
Meanwhile, the Saints are in no rush to get him back on the field before he's ready. That is likely the reason why the team chose to sign former Pro Bowl wide receiver Jarvis Landry.
Beyond that, it's clear that the Saints are all in on getting Thomas back into the fold when he's physically ready.
Facebook Twitter LinkedIn