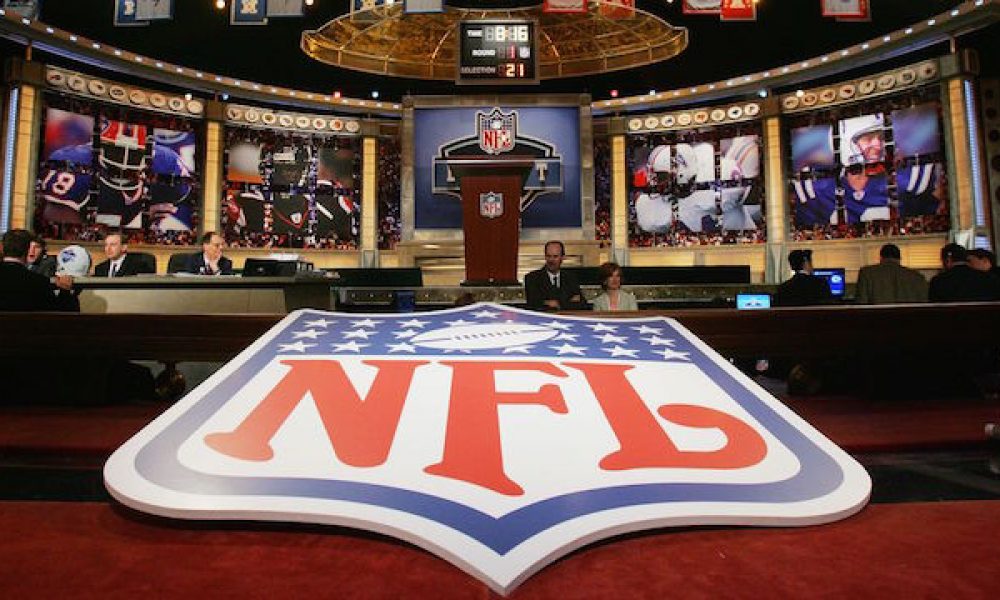 If the New Orleans Saints are going to win a Super Bowl soon, they must find a franchise quarterback. They have the ammo to make it happen.
The New Orleans Saints made a big trade last month with the Philadelphia Eagles, landing an additional first-round pick in the upcoming 2022 NFL Draft. New Orleans general manager Mickey Loomis now holds considerable cards entering Thursday night, holding onto Nos. 16 and 19 overall.
For the Saints, getting those selections could go a multitude of ways. Perhaps Loomis stays put in those slots and lands a rookie receiver such as Drake London, Jameson Williams, Garrett Wilson or Chris Olave to help out Jameis Winston in the short term. And with the other pick, New Orleans could swing a replacement for left tackle Terron Armstead, who left in free agency for a five-year deal with the Miami Dolphins.
Or, the Saints could go another and more logical direction. New Orleans has Winston for two years but also is paying him a minimal salary. Loomis could either be patient and perhaps land Kenny Pickett or Malik Willis should the board fall the right way. Additionally, the Saints could swing a trade to move into the top 10 or even the top five, making sure they land the quarterback whom they covet the most.
For Loomis, these picks need to hit. New Orleans has been in horrible cap situations for years after trying to extend the championship window for quarterback Drew Brees. Now with Brees retired and doing TV for NBC, the Saints are still fighting to clean the books up. Landing a rookie signal-caller on a cheap pact for the next five years would allow New Orleans to reset somewhat, helping Loomis get back into a quality financial position.
Throughout most of the Saints history, they've been adrift, looking for answers when all they could find was more questions. Then, Brees showed up and the team won its first and only Super Bowl. With him retired, New Orleans has been an afterthought, fighting for second place in the NFC South behind Tom Brady and the Tampa Bay Buccaneers.
On Thursday night, the Saints must choose their next move on the road to contention. Which direction Loomis goes will chart the course for the next few years.
Facebook Twitter LinkedIn