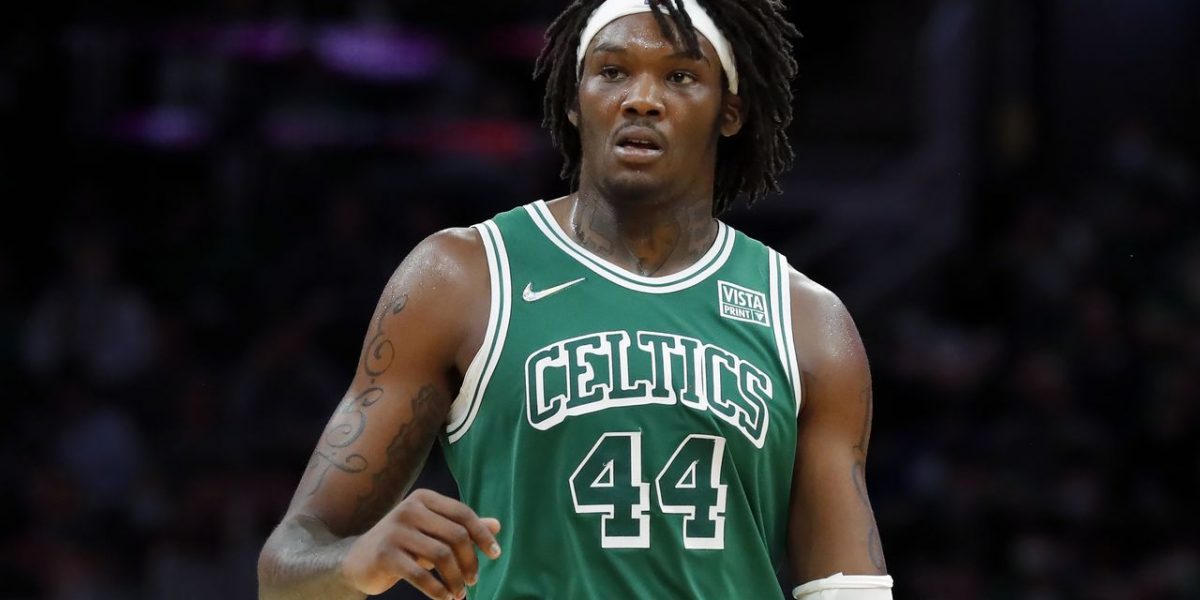 Boston Celtics coach Ime Udoka has described center Robert Williams as a 'huge luxury for us'.
Robert Williams may well feel like a luxury, because he's not always fully fit. Or at least, he hasn't been for over two months.
Robert Williams has been dealing with soreness in his left knee since April. After dropping an 8 point, 10 rebound and four block performance in Boston's Game 3 win over Golden State, he faces the shortest turnaround between games in the series.
"Feeling good this morning," Williams said on Thursday. "One of the better days. Like I said, up and down, but feeling good.
Want $250 to bet on the NBA Finals?
Sign up now!
"The extra [rest days] help. But it's up and down so we got to read it day by day. Last night, you're right, I was feeling pretty good."
Ime Udoka says Williams is the 'modern-day NBA center'.
"I think he's always high-level, a pretty instinctual guy," Udoka said. "Some things that we've asked him to do have been different than he has had to do throughout his career. I think just off the top, the amount of switching and perimeter play, but he is a guy that can do it. I've played against him in two playoff series [as an assistant coach] in Philadelphia and Brooklyn, and saw the impact he had on those series. A guy we wanted to keep out of a lot of action."
Read: Steph Curry 'Is Our Identity' – GSW Sweats Injury
"Obviously, the rim protection stands out, but his ability to move his feet on the perimeter and the luxury of having him off the ball at times and allow Al [Horford] to kind of be our normal 5 has benefited our team. Very multidimensional defender that has really good instincts. I would say he's the modern-day NBA center — a little undersized, can move his feet, guard on the perimeter, guard in the post and, obviously, rim protection is what he has always naturally done. A huge luxury for us."
Facebook Twitter LinkedIn