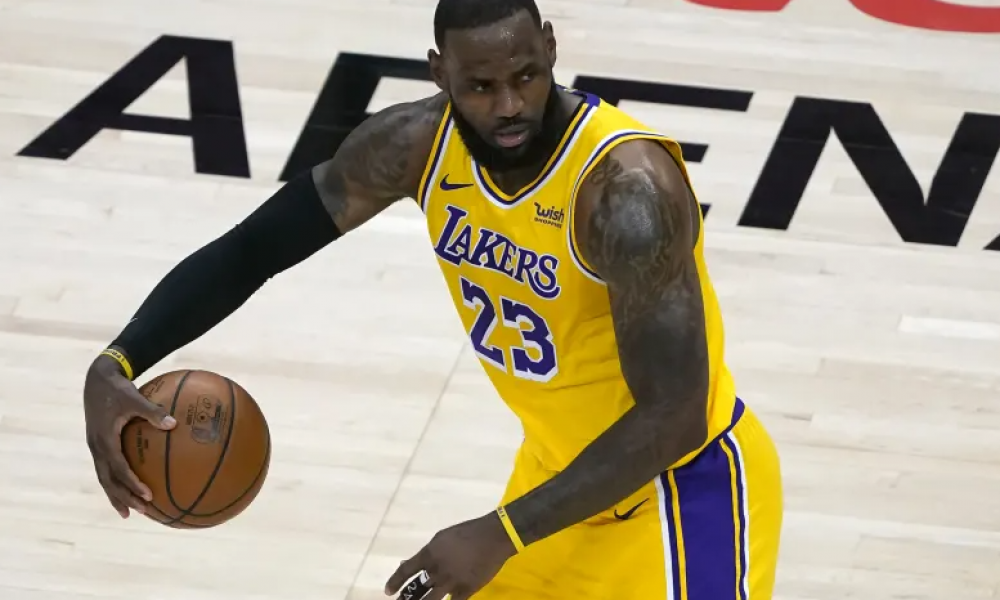 Los Angeles Lakers general manager Rob Pelinka says next season's team will be built around superstar LeBron James.
Rob Pelinka brought in Russell Westbrook last summer at the behest of LeBron James and Anthony Davis. However, injuries, Covid and inconsistency conspired against the team. The trio rarely played together and the Lakers finished the season 33-49.
The failure to qualify for the postseason resulted in Monday's parting of ways with head coach Frank Vogel.
Want $250 to bet on the NBA?
Sign up here!
Rob Pelinka says it's his responsibility to build a competitive roster despite the 'stakeholder' role of LeBron. It's going to be an uncertain summer for L.A, but the general manager is clear about who he needs to build around.
"The roster decisions ultimately rest on my shoulders," Pelinka said Monday. "And I will take input from LeBron and Anthony as our two captains. I have done that during my entire tenure. But at the end of the day, I think I'm the one who leads the basketball operations department and will take ultimate accountability for the roster decisions that are made.
"LeBron James is a player that's on the Mount Rushmore of basketball, and every season of his 19 so far has to be looked at as a precious commodity," Pelinka said. "And we need to do all we can to be caretakers of his legacy and to try to build the best team we can around him. And that's something that we had the objective for that last year and obviously this roster did not work. But there's a great level of trust in our collaboration with him to make sure we get it right this summer and fix it."
Read: Nets' Steve Nash Opens The Door For Ben Simmons Return During Playoffs
"We don't know exactly how long LeBron will play but of course this year he played at the highest level. An incredible year for him offensively and he feels, in my exit meeting with him, highly motivated to return next year and have another elite, elite level of play. … For him to play at that level in the 19th year of his career is pretty jaw-dropping, and his motivation to come back and do that next year is palpable."
Facebook Twitter LinkedIn