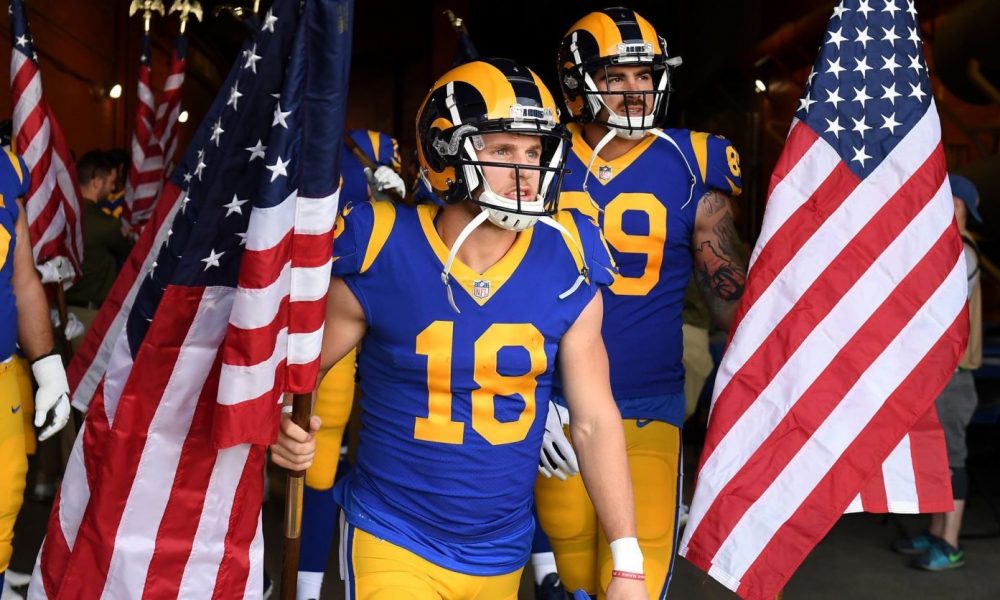 As mandatory training camp inches closer, the Los Angeles Rams continue to take care of business off the field.
General manager Les Snead scratched another huge marker on the agenda off the list this week after securing a three-year extension worth up to $80 million with star wide receiver Cooper Kupp.
The Super Bowl 56 MVP voiced his appreciation for the new contact while stating that the Rams take care of their players.
"All the stuff on the business side, we can trust the organization to be a place that's going to take care of you," Kupp said, via Sarah Barshop of ESPN.com. "They're going to be able to step in. There's going to be a respect there and understanding that that stuff's going to work itself out. So we've got a lot of guys who take the right approach mentally to be the best versions of themselves first and let the business side of things kind of work themselves out."
The franchise has certainly showcased that this offseason by first signing quarterback Matthew Stafford to a four-year, $160 million extension. After months of speculation concerning potential retirement, Aaron Donald garnered a restructuring of his contract that has made him the highest-paid non-quarterback annually in league history.
Want $250 to bet on NBA futures?
Sign up here!
The Rams have made it a point to reward the players for getting them to the promised land of winning the Super Bowl. Next on the list could be bringing back Pro Bowl wide receiver Odell Beckham Jr., who is recovering from a second torn ACL.
Facebook Twitter LinkedIn