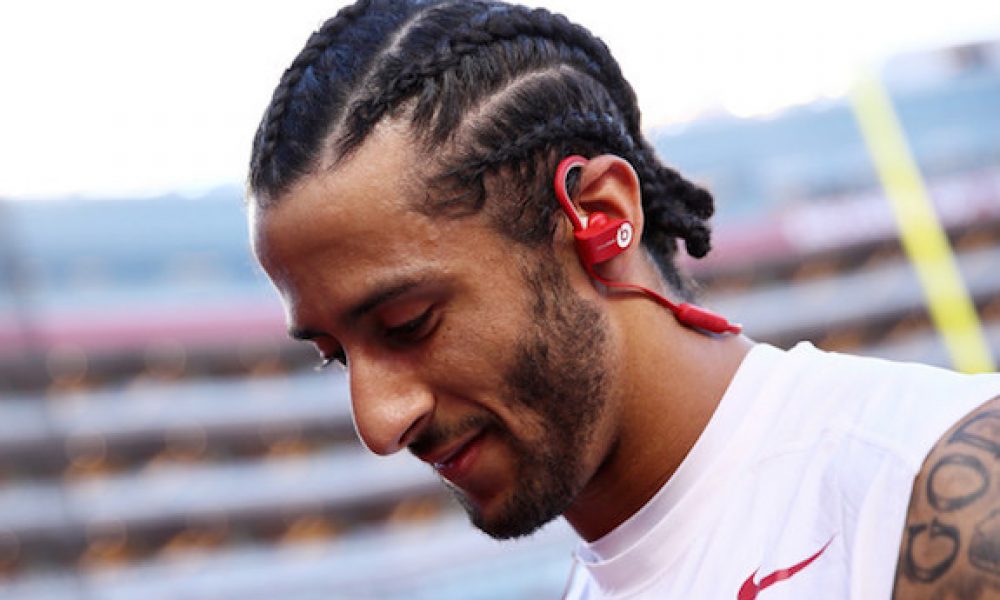 Despite his last NFL snap coming in the 2016 season, Colin Kaepernick has remained headstrong in his efforts to reignite his football career.
Kaepernick may have finally made headway as he secured a workout with the Las Vegas Raiders on Wednesday, according to ESPN.
Colin Kaepernick, who last played professional football in 2016 — the year he started kneeling during the national anthem to protest racial injustice — is scheduled to work out Wednesday for the Las Vegas Raiders, league sources told ESPN.
In the years that followed his departure from the San Francisco 49ers, Kaepernick hasn't swayed away from trying to continue his NFL career. He hasn't received a single opportunity to work out for any team.
The Raiders conducting a workout with Kaepernick doesn't necessarily mean the franchise will bring him aboard, but it presents the possibility. Kaepernick has held strong to wanting the chance to prove he can make an NFL roster.
He has put forth numerous workouts to showcase he still has the ability to perform at a high level, but no team has brought him for a workout. If the Raiders were to sign Kaepenerick, it would be in the backup role after the franchise inked to Derek Carr to a three-year, $121.5 million extension.
Want $250 to bet on NBA futures?
Sign up here!
If anything, the former San Francisco 49ers quarterback's presence would provide much-needed depth at the position for the Raiders after losing Marcus Mariota in free agency.
Ultimately, time will tell whether Kaepernick will receive the opportunity he's longed to garner since his last NFL snap.
Facebook Twitter LinkedIn