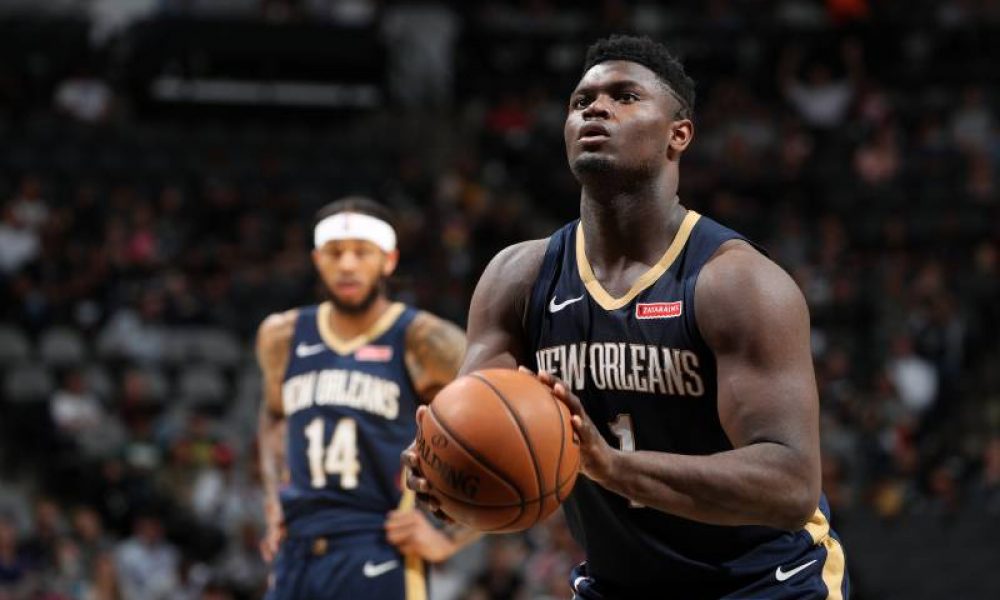 As the offseason nears closer, the New Orleans Pelicans hold a crucial decision on their hands.
The franchise has the opportunity to offer star forward Zion Williamson a five-year, $181 million max rookie extension. Pelicans vice president of basketball operations David Griffin addressed the situation, voicing that Williamson has played like a max contract player when healthy.
"It's not a big decision, it's a pretty easy decision," Griffin said during a recent appearance on The Ryen Russillo Podcast via ESPN. "The kid's historically good when he plays … this is a max player, that's easy."
Although the 21-year-old has played like a max contract player, the biggest issue has been him staying on the court. Williamson has had some significant problems remaining healthy.
Want $250 to bet on NBA futures?
Sign up here!
The one-time All-Star missed the entire 2021-22 season due to his prolonged recovery from a broken foot that he suffered last offseason. However, Griffin stated that the team has been on the same page with Williamson's recovery process through all of last season.
"It was really comforting when he did his media availability postseason and said how much he buys into this," Griffin said. "I saw him be utterly moved by Willie Green and his staff and this team quite frankly during that playoff run. So we feel really confident he wants to be here and we feel equally confident we can come to an agreement."
Williamson is expected to be fully ready to go to play next season, and the Pelicans' decision on this matter will speak to their level of confidence in the star forward's ability to stay healthy.
Facebook Twitter LinkedIn