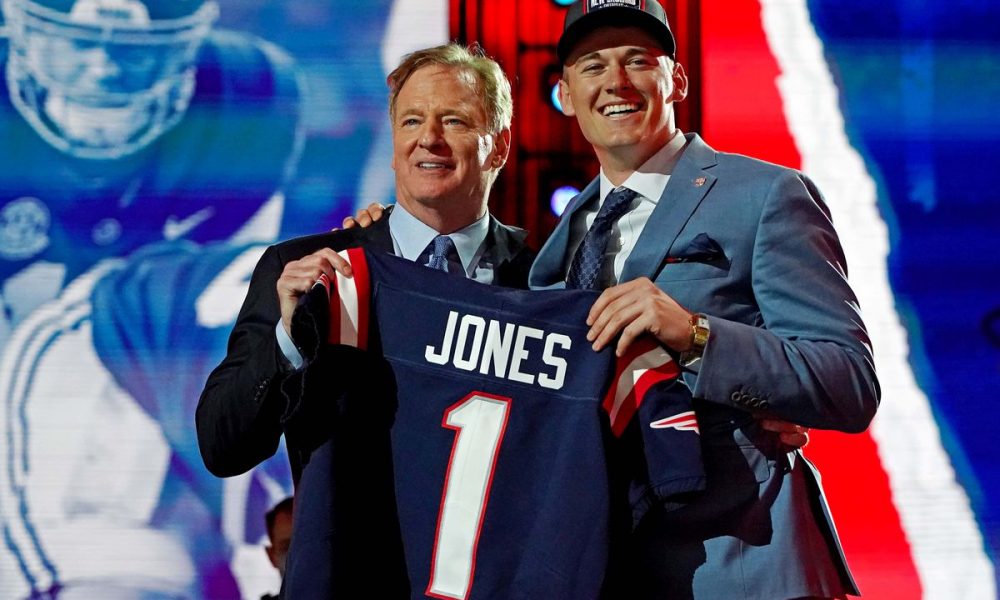 Heading into his second season, New England Patriots quarterback Mac Jones has plenty of high expectations set before him.
As part of his concerted effort to take that next leap, Jones has worked hard to improve his conditioning before the 2022 campaign. After an offseason workout session, teammate wide receiver Kendrick Bourne raved about how impressive the Alabama product has looked.
"He's in the best shape of his life," Bourne said Monday via ESPN. "He looks really good. His stomach is gone.
"When you're a rookie, you just don't know it until you go through it for a year. So he's definitely a lot more in shape than he ever was, just dominating in conditioning. It's dope to see."
As Jones headed into the offseason, he underlined that as a significant part of his game plan. The 23-year-old voiced that he has worked on his diet and all other aspects to further handle the wear and tear of an NFL season.
"I just cleaned up my diet," Jone said. "I've learned more this offseason than I probably ever have about nutrition, sleep, wellness, all that stuff."
The Patriots are hoping that Jones can prove that he can be the franchise cornerstone piece. He showed promising signs in his rookie campaign, helping guide the franchise back to the playoffs.
Want $250 to bet on NBA futures?
Sign up here!
He displayed plenty of poise under center that saw him become the 15th rookie quarterback to throw for 3,000 yards and 20 touchdown passes. Jones will have every opportunity to build off that success in 2022.
Facebook Twitter LinkedIn