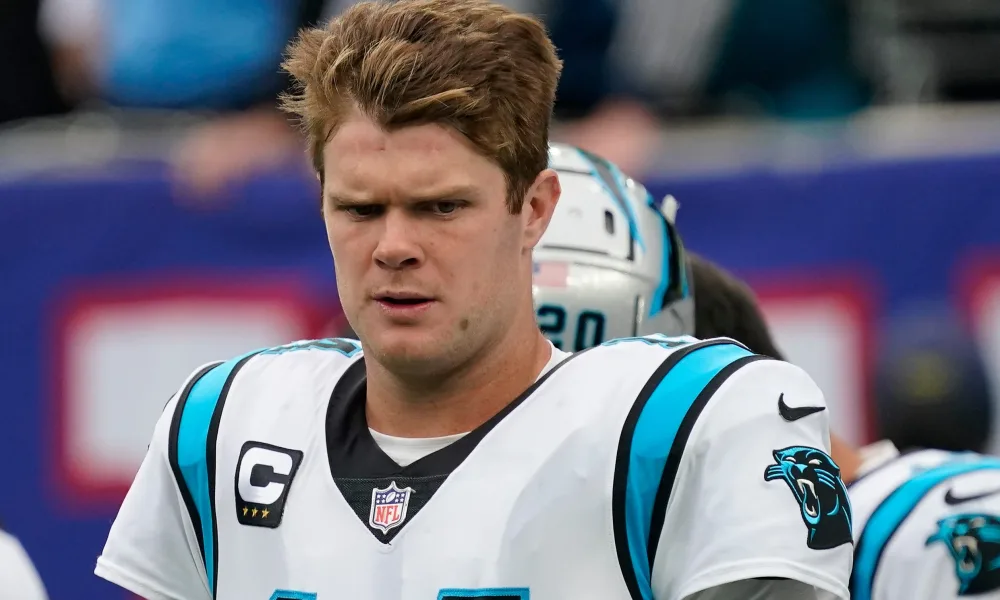 Since the end of the 2021 season, the Carolina Panthers have dealt with lingering questions concerning Sam Darnold's long-term future.
Darnold is in the fifth-year option of his rookie deal and appears headed toward garnering another shot as the team's starting quarterback. With the 2022 NFL Draft days away, general manager Scott Fitterer stated the team will likely select a quarterback.
"I mean, you want to draft one and develop him and have him be your own," Fitterer said via ESPN. "There is cost-effectiveness that is involved with that. And also, why are some quarterbacks available that are out on the market? You have to ask yourself that."
The Panthers hold the sixth overall pick in this year's draft, which could put them in the position to take either Liberty's Malik Willis or Pittsburgh Kenny Pickett.
Neither has truly separated themselves as the top player in this year's class, but both are expected to be taken in the first round. If the Panthers choose to take either, there wouldn't be the need to start either out the gate due to Darnold's presence.
However, it puts a ticking clock on the former USC product's future in Carolina. Since joining the Panthers, he hasn't showcased that he can be the long-term answer under center.
Want $250 to bet on NBA futures?
Sign up here!
He's struggled with injuries and consistency with his play under center. The team also hasn't discussed extending his contract beyond the 2022 campaign. Regardless of what the Panthers do in the draft regarding adding another quarterback, Darnold is heading into a make-or-break campaign.
Facebook Twitter LinkedIn