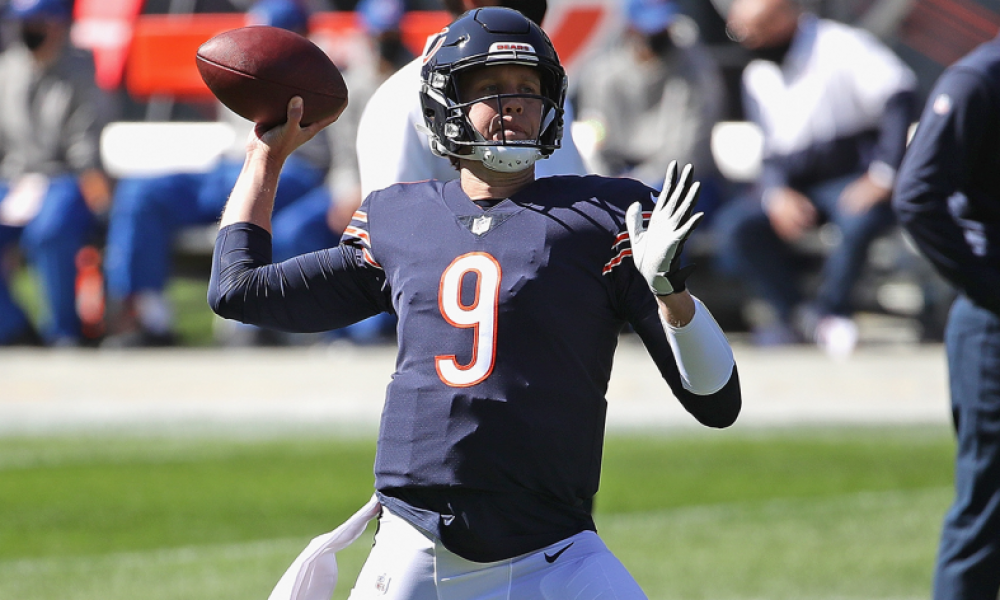 New Indianapolis Colts backup quarterback Nick Foles has revealed coach Frank Reich allows his players to lead the locker room.
He'd be silly not to when he has such NFL pedigree at his disposal. Thanks to the signing of former Super Bowl MVP Nick Foles, Indy has veterans at both QB1 and QB2.
Nick Foles isn't used to being a backup, but he's more than happy to do so for Matt Ryan. As well as that, his 2017 Super Bowl winning history with Reich means he'll be playing football he enjoys.
Over his career, Foles has started 56 games and thrown for 14,003 yards and 82 touchdowns. He's signed a two year contract with the Colts.
Want $250 to bet on NFL futures?
Sign up here!
"I was always wanting to play, but I wasn't just going to settle and go play somewhere this year," Foles said
"I wanted to go somewhere where I really just enjoyed the grind. If I could, (join) someone I know; schematically I know I'm going to enjoy playing for.
"This was at the top of my list, but it doesn't always mean it's going to happen. It worked out and I'm grateful to be here.'
"This has been a really talented team for many years, they've been building. Being in this locker room for a few days you can see it has great leadership. Frank allows his players to take over the leadership role."
Read: Tom Brady Says His Knee Is In Its Best Shape For Years
"You guys know I've wanted Nick," Reich said. "I wanted Nick since I've been here to be on this team because I think he's that good of a player.
"You've got a guy in Nick Foles who has proven that he can do it at the biggest level and the biggest stage, in any kind of weather, in any kind of moment."
Facebook Twitter LinkedIn