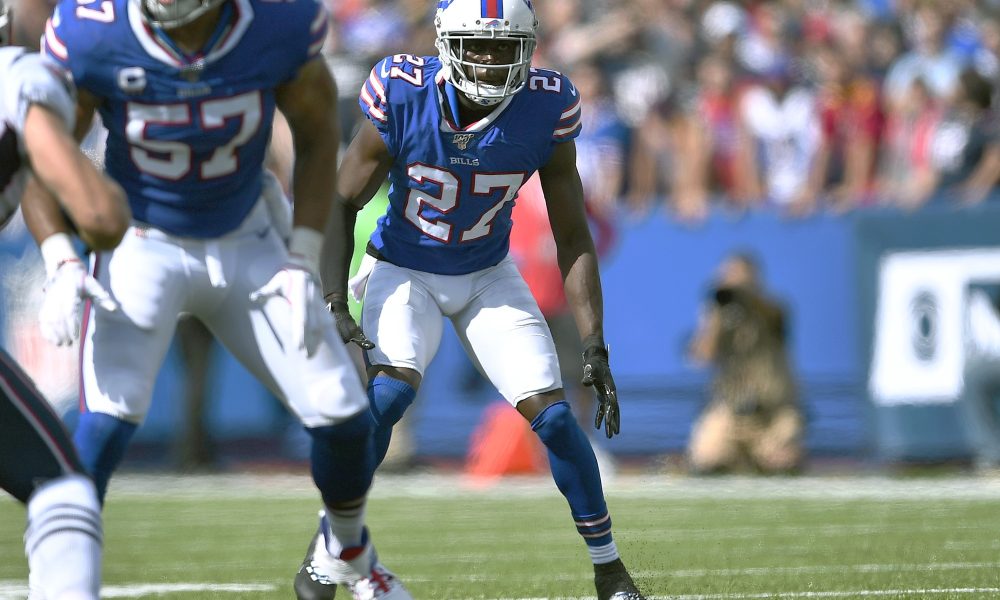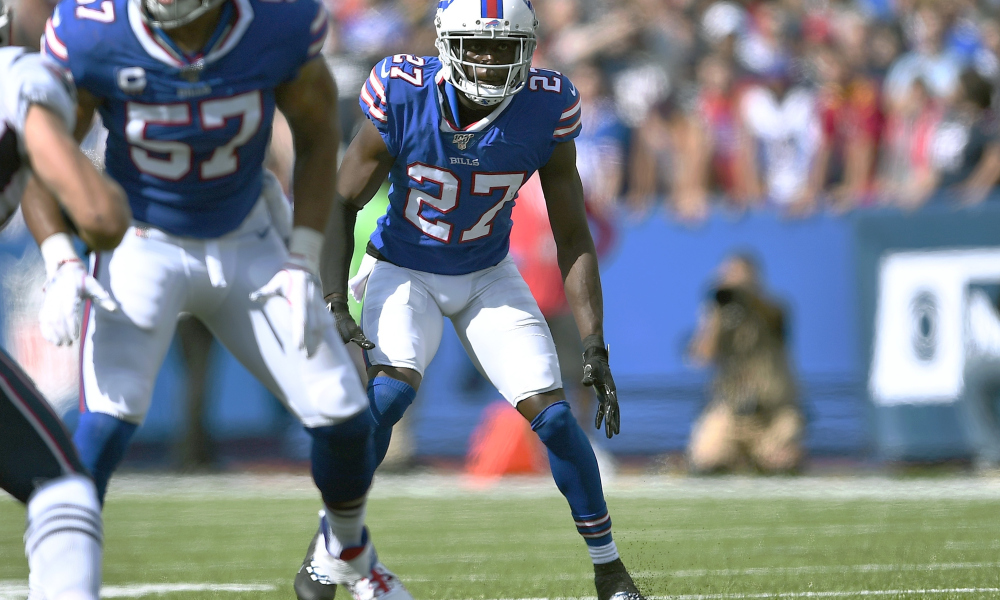 Buffalo Bills cornerback Tre'Davious White (27) lines up for a play against the New England Patriots in the first half of an NFL football game, Sunday, Sept. 29, 2019, in Orchard Park, N.Y. (AP Photo/Adrian Kraus)
The 2022 NFL Draft is over, and now it's time to lay out the NFL power rankings and the top five teams entering training camp.
5. Green Bay Packers
Many teams could be in this spot. The Cincinnati Bengals, Baltimore Ravens and others all have cases. However, the Packers have the two-time reigning MVP at quarterback in Aaron Rodgers and one of the best defenses in the league on paper. Green Bay also added second-round receiver Christian Watson to the mix, although there are serious questions about the weaponry. Still, with Rodgers and a top-end defense, paired with a bad division, the Packers will be heard from.
4. Los Angeles Rams
Matthew Stafford and Co. would have a reason to be angered about coming in fourth despite being world champs. However, the Rams lost a lot this offseason. Odell Beckham Jr. remains a free agent, and they traded away Robert Woods after signing Allen Robinson. On the offensive line, guard Austin Corbett and left tackle Andrew Whitworth are gone, while the defense saw defensive tackle Austin Sebastian-Day and corner Darious Williams bolt in free agency. Los Angeles is still an excellent team, but those are meaningful departures.
3. Tampa Bay Buccaneers
The Buccaneers get the top spot of the three teams in these rankings. Tampa Bay has some age concerns on both sides of the ball, but quarterback Tom Brady is playing some of the best football of his career, his weapons remain elite, the offensive line is great and the defense has stars on all three levels. If Todd Bowles can step in for Bruce Arians and either be as good or better of a head coach, the Bucs will be rolling.
2. Kansas City Chiefs
Kansas City sent away receiver Tyreek Hill in a trade and safety Tyrann Mathieu to free agency. Those losses hurt. However, the Chiefs added safety Justin Reid, receivers JuJu Smith-Schuster and Marquez Valdes-Scantling before having a tremendous draft which bolstered all three levels of the defense. While Kansas City has undeniable questions, it also. has incredible potential.
1. Buffalo Bills
The Bills deserve top-billing. Buffalo was 13 seconds away from beating the Chiefs in the AFC Divisionals last season and have now added another draft class along with edge rusher Von Miller on a six-year deal. If Buffalo is ever going to win the Super Bowl, this is the year. The offense has playmakers all over, the defense is studded out across the board, and the coaching is excellent. It's not by a massive margin, but the Bills are the favorite.
Facebook Twitter LinkedIn