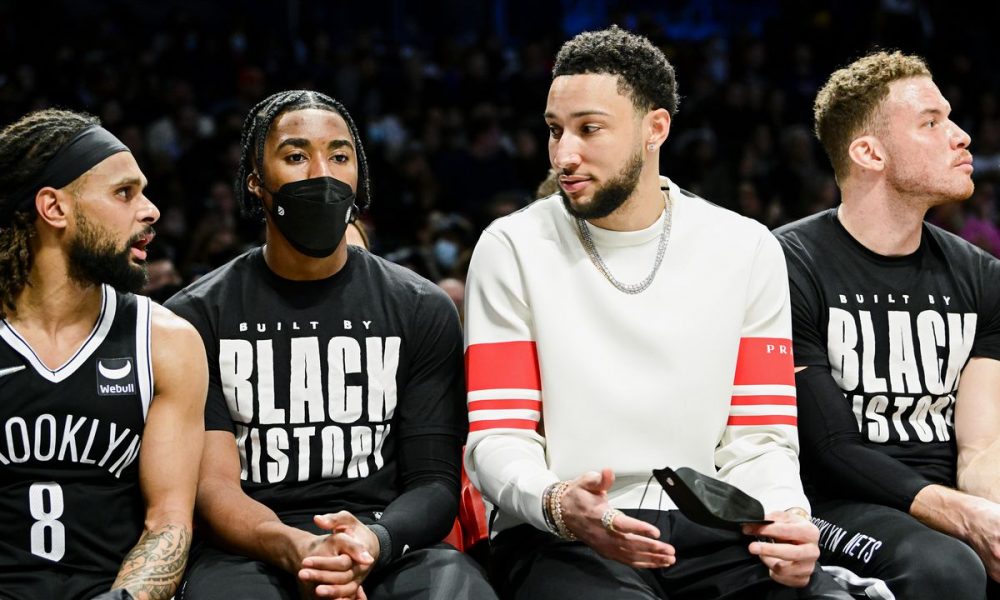 Since the Brooklyn Nets acquired star point guard Ben Simmons before the trade deadline, he's remained sidelined.
Simmons had struggled to make any significant progress toward a return due to multiple setbacks, including suffering a herniated disk in his back. However, recent reports have suggested that the 25-year-old is making headway to play potentially in the first round of the playoffs.
Head coach Steve Nash touched upon the possibility, giving more life to the scenario that the star guard could return.
"Another challenge, but one that we'd welcome, clearly," Nash said after Monday's practice via ESPN. "So we'll see — if he's able to play at some point it would be great to incorporate him and to try and learn as we go and see how he can help our team without having much history, or any history, with our group."
The Nets are not crossing their fingers for Simmons' return, but the possibility remains on the table. His recent progress presents the chances that he could play if Brooklyn reaches the first round of the playoffs.
The Nets are currently slated to participate in the seventh seed vs. eighth seed play-in game against the Cleveland Cavaliers. The winner would snare the seventh spot to play against the second-seed Boston Celtics.
Want $250 to bet on NBA futures?
Sign up here!
However, a loss would push them back to the play-in game for the No. 8 seed against the winner of the other play-in scenario between the Atlanta Hawks and Charlotte Hornets. The eighth overall seed would get the matchup against the top-seeded Miami Heat.
Simmons could wind up not having an opportunity to play in the playoffs if the Nets lose potentially both play-in games. In other words, is fate is out of his hands.
Facebook
Twitter
LinkedIn