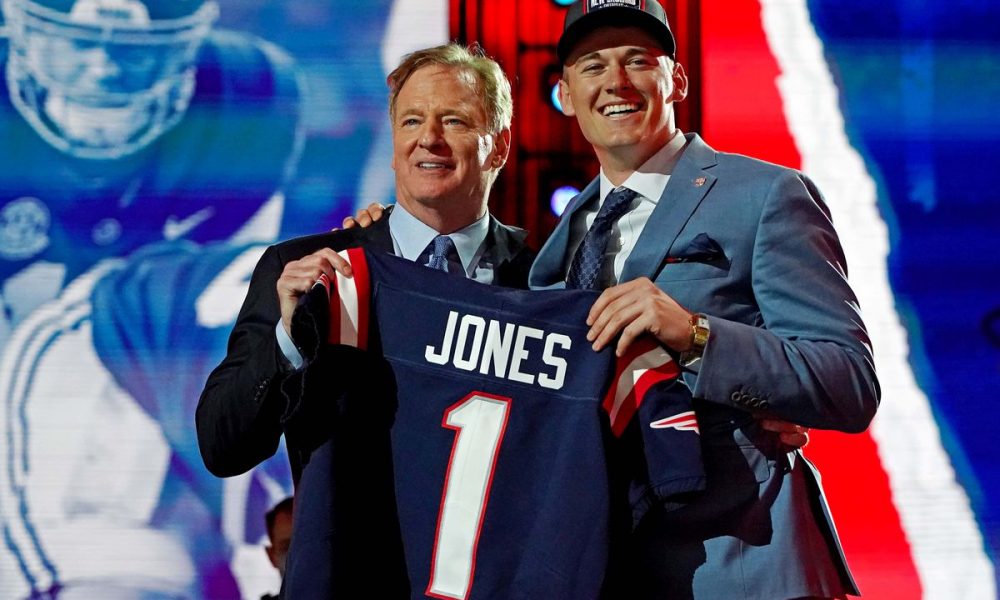 "He's in the best shape of his life," receiver Kendrick Bourne said Monday. "He looks really good. His stomach is gone." That's how the teammates of second year New England Patriots quarterback Mac Jones see him in offseason activities.
"When you're a rookie, you just don't know it until you go through it for a year. So he's definitely a lot more in shape than he ever was, just dominating in conditioning. It's dope to see."
Mac Jones was drafted out of Alabama with the first pick in 2021 and started every game. Now he's spending the offseason tuning himself up and learning from new quarterbacks coach Joe Judge.
Want $250 to bet on NFL futures?
Sign up now!
"I just cleaned up my diet," said Mac Jones "I've learned more this offseason than I probably ever have about nutrition, sleep, wellness, all that stuff.
"At the same time, I need to be able to maintain my weight and be able to take hits. There's a fine balance for every player. I've definitely trimmed down on the body fat, and I'll get a chance to bulk up before the season starts and be able to absorb hits."
Jones built up a good understanding with Josh MacDaniels, who is now the Raiders coach, in his rookie year. Nonetheless, he's optimistic about what he can achieve under former Giants head coach Joe Judge.
Read: Patriots Promise To Have Tough Road In 2022
"He's done a great job coaching us," he said. "He's seen a lot of football, been around football for a long time, whether that be as a head coach, special teams, playing the position himself [in college].
"So he has knowledge that is very beneficial to me as a quarterback, and obviously, I'm going to learn with him. That's the goal, to kind of teach each other, and take what he knows, and then take the experiences that I have, and combine them and work together as a great team."
Facebook Twitter LinkedIn