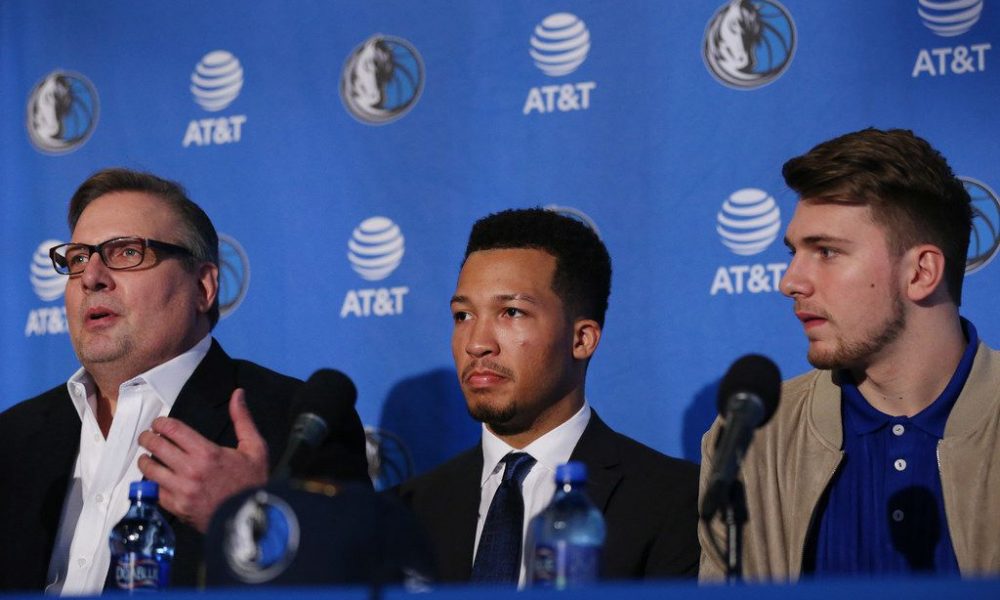 Thanks to superstar Luka Doncic, the Dallas Mavericks go up against the Golden State Warriors in the Western Conference Finals.
The underdog Mavericks defied all expectations by eliminating the top-seeded Phoenix Suns over seven games.
Dallas came into the series against Phoenix after winning its first postseason series since 2011. They went down 2 – 0, but rallied to win four out of the next five games.
The series culminated in a 123 – 90 thrashing of the Suns in which Luka Doncic was visibly smiling on the court.
Want $250 to bet on the Conference Finals?
Sign up here!
Luka Doncic had 35 points, 10 rebounds, 4 assist andt two steals in 30 minutes. Over the series, he averaged 32.6 points, 9.9 rebounds and 7.0 assists, the highest of any player in any category in the series.
"You can't get this smile off my face right now," Doncic said. "I'm just really happy.
"Honestly, I think we deserve this. We've been playing hard the whole series. Maybe a couple of games here we weren't ourselves, but we came here with a statement in Game 7. We believed. Our locker room believed. Everybody believed. So I'm just happy.
"It's not on me. It was the whole team today," said Doncic. "Today was just incredible. I've never seen a performance on Game 7 like this. I can't remember the last time that somebody went to the away game and did this, so I'm really proud of what we did today."
Read: Raiders Latest Trade Continues Purge Of Horrid Drafts
"He's the type of guy who wants to throw the knockout punch," said Mavs sixth man Spencer Dinwiddie, who scored a career playoff-high 30 points on 11-of-15 shooting, combining with Doncic to become the first pair of teammates to each score 30 in a Game 7 since Kobe Bryant and Shaquille O'Neal in the 2002 Western Conference finals. "So I give him credit for that. He's never scared of the moment."
Facebook Twitter LinkedIn