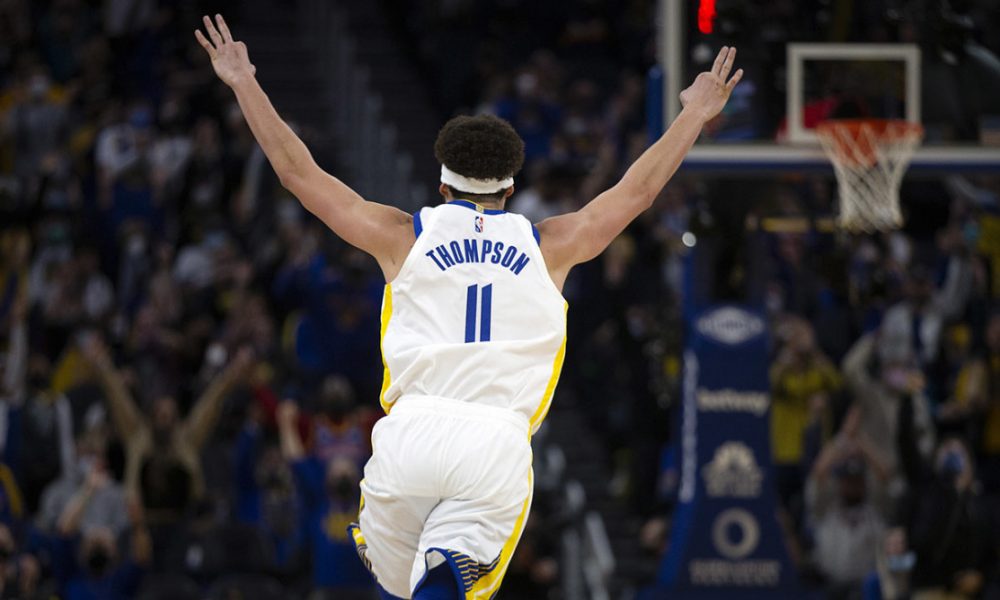 Monday's NBA Finals Game 5 matchup against Boston marks an anniversary for Klay Thompson and the Golden State Warriors.
It will mark three years since Klay Thompson tore his left ACL against the Raptors in Game 6 of the Finals. It would be the last time he played for 941 days.
As well as that, it would be the last time Golden State appeared in the Finals, until now. The fall and rise of the Warriors empire and Thompson's health seem somehow linked.
Klay Thompson tried to play on after injuring his ACL. He would have had no idea he was about to go through three years of injury hell, including a torn achilles that hampered his progress by a further year.
Want $250 to bet on the NBA Finals?
Sign up here!
"I never had such a severe injury, so I didn't think it was that serious," Thompson said. "I thought I might have sprained something in my knee. But you know, when you're in the championship and you're playing in front of our fans, your adrenaline is so high that you kind of disregard anything that makes sense — and running around on a torn ACL doesn't make very good sense."
Steph Curry hopes that prevailing over Boston will draw a line under that unsuccessful three year period.
Read: NFL – 5 Breakout Candidates In The 2022 Season
"To think it's three years ago and all that we've been through, all that Klay has been through personally since that time, and to be back here, it adds a sense of gratitude of being back on this stage," Stephen Curry said. "That chapter will always be part of our journey, for sure. That's something we'll probably talk about for a very long time. Hopefully, we can get this job done and pay homage to that three-year journey actually leading to something truly special."
Facebook Twitter LinkedIn