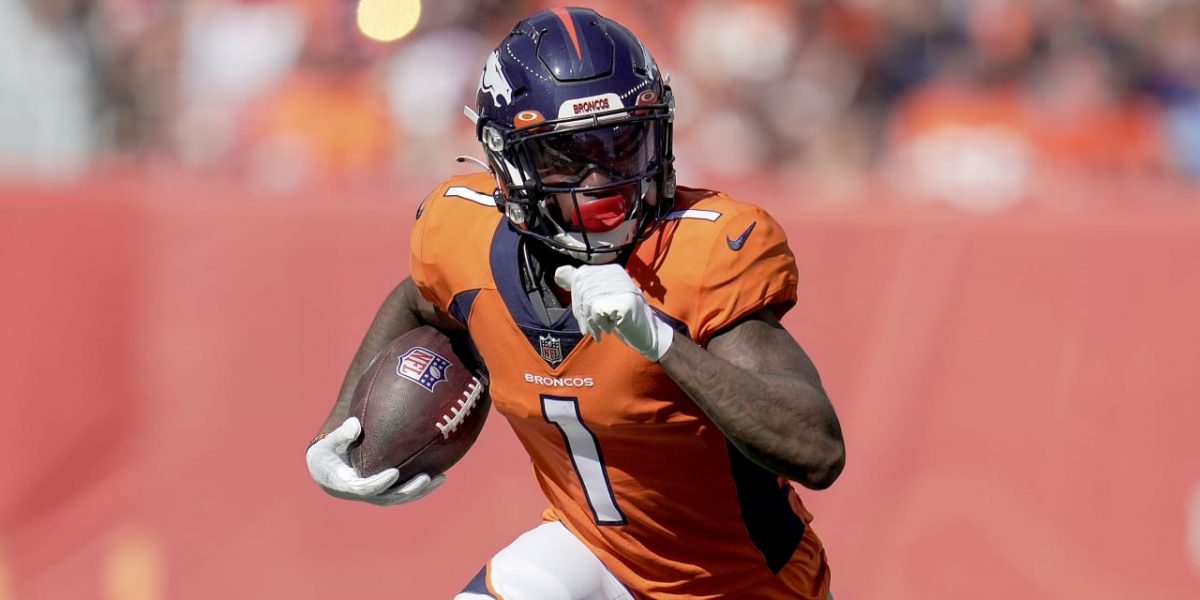 Denver Broncos WR KJ Hamler says he's going to be faster in spite of recovering from his second ACL tear.
In fact, KJ Hamler says he's 'ahead of schedule' in the rehab process, which also includes managing a hip injury.
It's no wonder he can't wait to play again, because now he's going to be playing with Russell Wilson.
KJ Hamler is so prepared, he's even decided to model his game after Wilson's former Seattle teammate, Tyler Lockett.
Want $250 to bet on NFL futures?
Sign up today!
"I'm not starting from scratch; I'm starting from experience," Hamler said. "When people saw me running routes at 19, 20 miles an hour seven months out and I'm running 25-yard outs and stuff like that, it's just — it's a mentality. Twenty percent is mental. After you get past that hump, it's fine. So I really wasn't scared to go out there and do any routes or cut any type of way. I just try to do it how I used to, and it just felt normal.
"My speed ain't going nowhere," Hamler said. "I should be faster.
"Anything I can do to produce, to give this team a winning chance, I'll do it," Hamler said. "It don't matter."
Read: Nikola Jokic Improves Standing Of International Players With MVP Win
"Just being in his ear, always asking him questions," Hamler said of the advice he's received from the Seahawks star. "Just basically being a sponge and absorbing stuff, because Russ wants stuff very specific. 'I want it at this spot at this time, this area.' So just picking his brain.
"I kind of see myself playing that Tyler Lockett role this year, so just trying to be a sponge and just listen to him."
Facebook Twitter LinkedIn