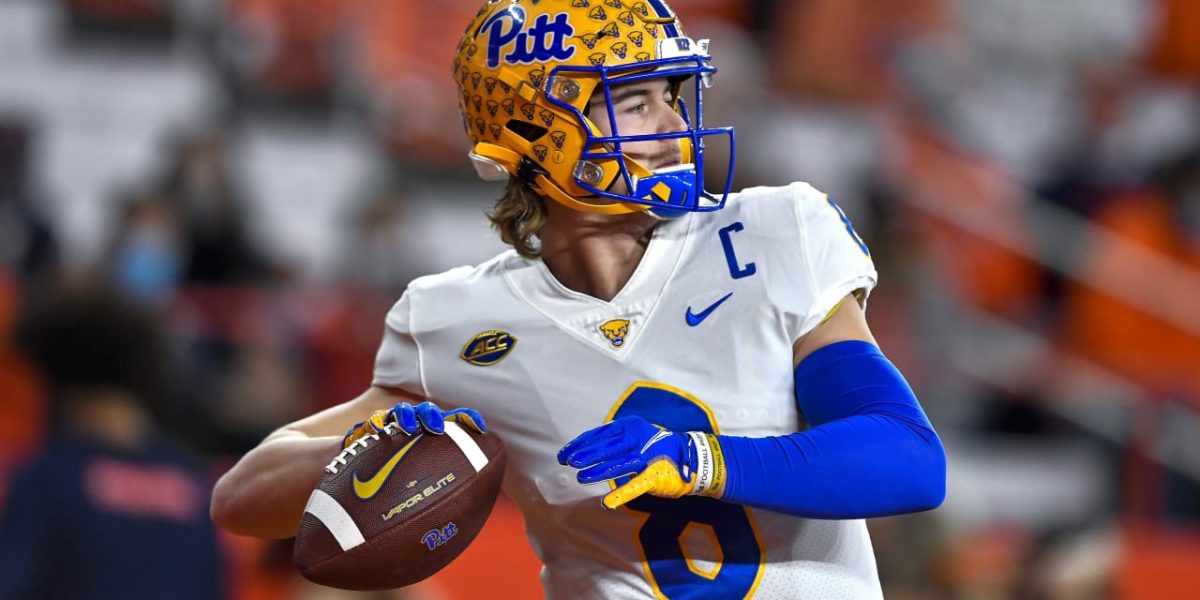 Kenny Pickett is beginning to establish himself in a quarterback room that must fill a Ben Roethlisberger shaped hole next season.
The 20th overall pick has been getting reps with the third string offense over the first four voluntary OTA practices.
Kenny Pickett will compete with Mason Rudolph, who backed up Roethlisberger last season. As well as that, Mitch Trubisky joined in free agency.
There's a good blend of quarterback profiles in Pittsburgh and Kenny Pickett says they're all working together.
Want $250 to bet on NFL futures?
Sign up here!
"It's kind of what I was expecting, just come in here and earn everything I get," Pickett said.
"No better guys to learn [from] than the guys who are here that have either done it or I'm trying to learn from," Pickett said. "I'm asking Mitch and Mason as many questions as I can. Me and Chris (Oladokun) are attached at the hip really all day.
"It's not a formal sit-down, 'Hey man, can you give me all the secrets?' It's just, we're going through plays and it's why did you do this, what did you see here, all little things like that. We're working together. Everyone is getting better. It's good competition."
"Each year since I've been here, there's been competition, there's been guys," said Rudolph.
"With the opportunity to play this year, everyone is going to be competing and trying to put their best foot forward. I'm approaching it with the same mindset I had the last four years. Every single day, every single rep I get, try to make the most of it. Get better."
Read: Adam Thielen On Culture Reset Under New HC Kevin O'Connell
"I'm just out there and [going to] go where they tell me," Trubisky said.
"We're just competing. Whoever was out there first, take your reps. We're here to build and get better every day. We're going to get reps with everybody at some point, so it's about doing your best work on the field and competing."
Facebook Twitter LinkedIn