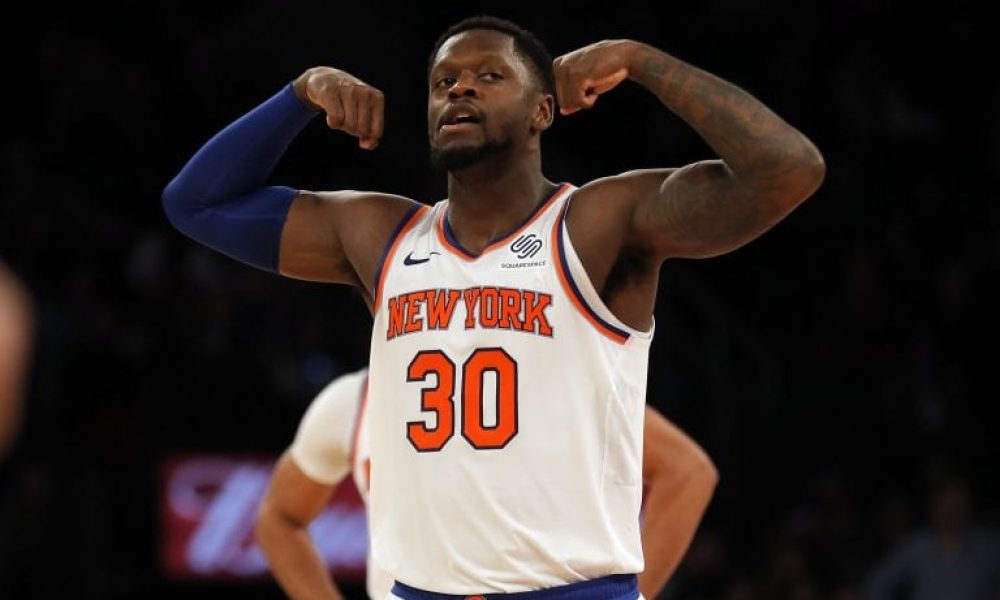 After a breakout first campaign with the New York Knicks, star forward Julius Randle struggled to play with the same level of consistency in his second year.
Randle's shortcomings led to friction with the fan base that led to some lingering tumult throughout the 2021-22 campaign. Despite that, team president Leon Rose backed the 27-year-old, while voicing that he has a strong desire to extend his tenure in New York.
"Things happened on the court, we saw some emotion coming out, saw some things happening,' Rose said via Pro Basketball Talk. "I think it affected his play at times. He felt remorseful for some of those things, as he expressed to the fans in his letter he sent. He kept working and worked through it to the end of the season.
"(He) was just not comfortable at times. It was just not being comfortable. He gave it his best effort. The three-point shot just didn't go like last year and you had teams keying on him more this year. At the end he made some adjustments. He carried the burden. I was proud of the fact he did fight through it."
Randle's struggles created some discussion around possible trade rumors, but nothing came to fruition. The star forward never voiced his desire to be moved, which hasn't changed.
Want $250 to bet on NBA futures?
Sign up here!
The Knicks have the final say over his future, but Rose's comments don't suggest the team is looking to move on from him. Randle is about to start his four-year, $117 million extension that runs through the 2025-26 season. He holds a $29.4 million player option for the final year of the deal.
Facebook
Twitter
LinkedIn