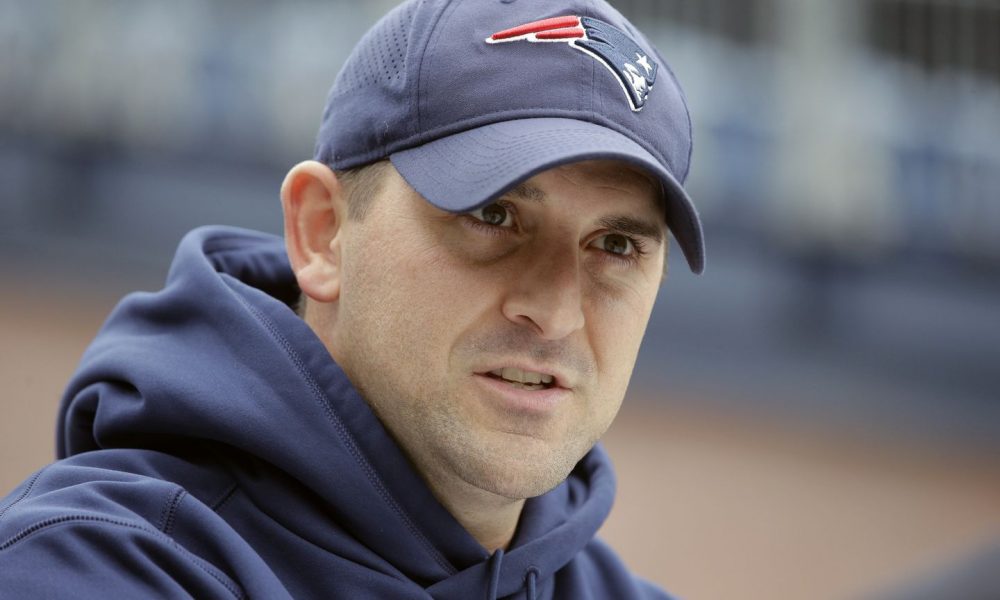 Former Giants head coach Joe Judge kept quiet about who will be calling the plays in New England this year.
Given the departure of former OC Josh McDaniels to Las Vegas, there is a gap that needs to be filled.
Joe Judge has the official title of 'offensive assistant', and he confirmed that he's been working with the quarterbacks.
In particular Mac Jones, with whom Joe Judge has been smitten since before the 2021 NFL Draft.
Want $250 to bet on NFL futures?
Sign up now!
"In terms of who is coaching each position, you'll see me on the field with the quarterbacks," said Judge.
"I am working with Mac, along with all the skill group on offense. I'd say all of us are working collectively as a coaching unit with the entire offense. So that's the most direct and specific answer I can give you on that. … It's been a main emphasis for us as a coaching staff, we want to make sure we can coach all the players and that nobody is out there with a lack of knowledge in the offense."
"There's a lot of things you're impressed with — the accuracy, the presence in the pocket, the decision-making, things of that nature. I like the way he handled and commanded the huddle and team when we practiced against him; that's something that really stood out to me," he said.
Read: 5 NFL Playoff Teams Likely To Miss In 2022
"Look, I'll tell you directly and honestly right now, nothing has been declared or decided or voiced to me. … In terms of who calls plays, to be honest with you, that's not the main focus right now. When Coach wants to go ahead and declare a role like that, he'll tell us."
Facebook Twitter LinkedIn