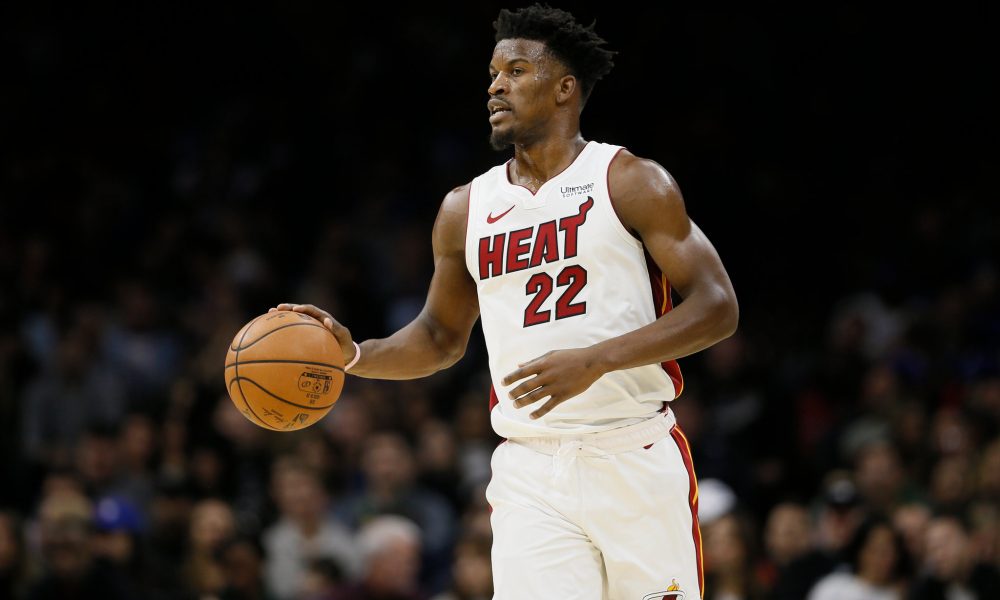 Heat swingman Jimmy Butler has identified Boston's Jayson Tatum as the key player for Miami to stop throughout the series.
Tuesday night sees the Heat take on the Celtics in the Eastern Conference finals. Boston has just eliminated the defending champions Milwaukee Bucks.
"He's one of the best in the game right now," Jimmy Butler said of Tatum. "As much attention as he draws on the offensive end — and then I think what's really impressive is the way that he's picked up his defensive intensity. You got to tip your hat to that and respect him, I think those are the guys that you want to go up against."
Want $250 to bet on the Conference Finals?
Sign up here!
Both Boston and Miami have built their postseason campaigns upon solid defensive play. Heat head coach Erik Spoelstra expects it to be a 'throwback' series.
"Either team that we were to end up facing, whether it be Milwaukee or Boston, is a really, really, really good team," Heat swingman Jimmy Butler said. "It is Boston. We're looking forward to it. I guess you got to beat the best to be the best."
"Pat's [Riley] probably is going to enjoy this," Spoelstra said after Monday's practice. "This is like a throwback series. If both teams are really on top of their games, this should be a series where neither team is scoring 130 points. Both teams hang their hats on rock-solid team defense, and making multiple efforts and being disciplined to schemes. So it will be a lot of plays and things in the margins. That's what you expect. Really, we were the two best teams in the East most of the season and it's fitting that we're moving into the conference finals."
Read: Dolphins Sign Free Agent Pass Rusher Melvin Ingram
"Our guys love competition and love being challenged," Spoelstra said. "They love taking on big challenges. That's what we're facing. Boston has played as well as anyone in the entire league once they got to 2022. It's not by accident. They're playing very strong basketball. They do it on both ends.
Facebook Twitter LinkedIn