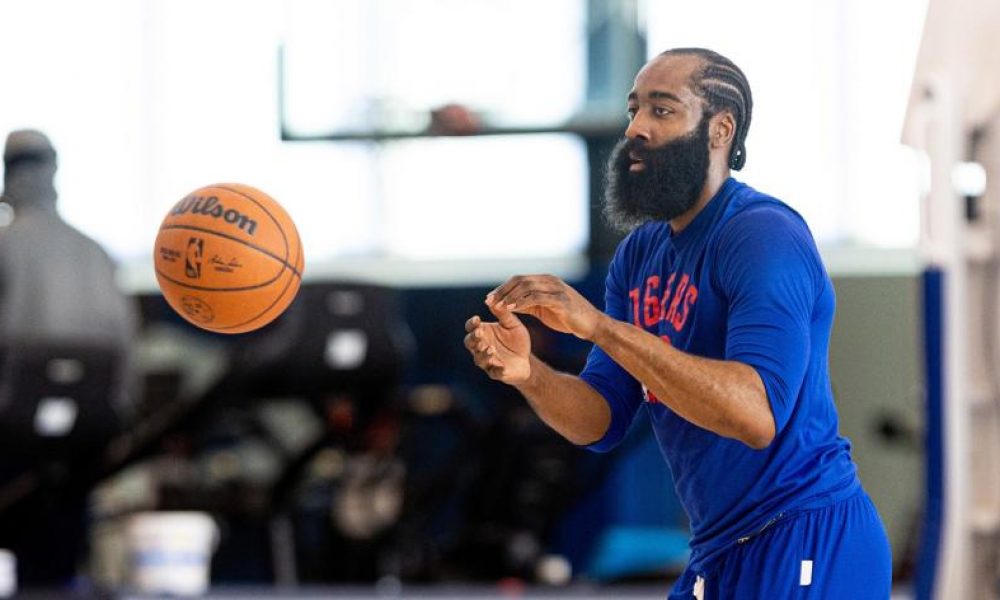 The Philadelphia 76ers are all square in their series against the Miami Heat thanks to James Harden and Joel Embiid.
Philly's 116 – 108 victory on Sunday night tied the series at 2 – 2 after Miami won the first two games.
In his second game back, Joel Embiid had 24 points, 11 rebounds and 2 assists. James Harden amassed 31 points, seven rebounds, nine assists and six turnovers.
James Harden says the 76ers can play with more aggression now that the relatively new team is starting to click.
Want $250 to bet on NFL futures?
Sign up now!
"I just took what the defense gave me," Harden said. "Same shots, just made some. Nothing really changed, man. I made some shots. That's I mean, obviously that's a game changer. But [I was] just being aggressive."
"We're getting more confident as the series goes on," he added. 
"Those first two games [were] a blur. But obviously, having Joel and having our full team, we kind of know what to expect.
Read: 5 NFL Teams With The Worst Quarterback Situations
"We know where to execute on both ends of the ball. It just makes the job a lot easier. Think about: We're still a fairly new team. We're damn near two months. So when we finally catch a rhythm and finally find something that works, Joel goes off for a couple games.
"So we're finally settling into the series, and we've had some great things that have worked tonight and that we can capitalize off in Game 5."
Facebook Twitter LinkedIn