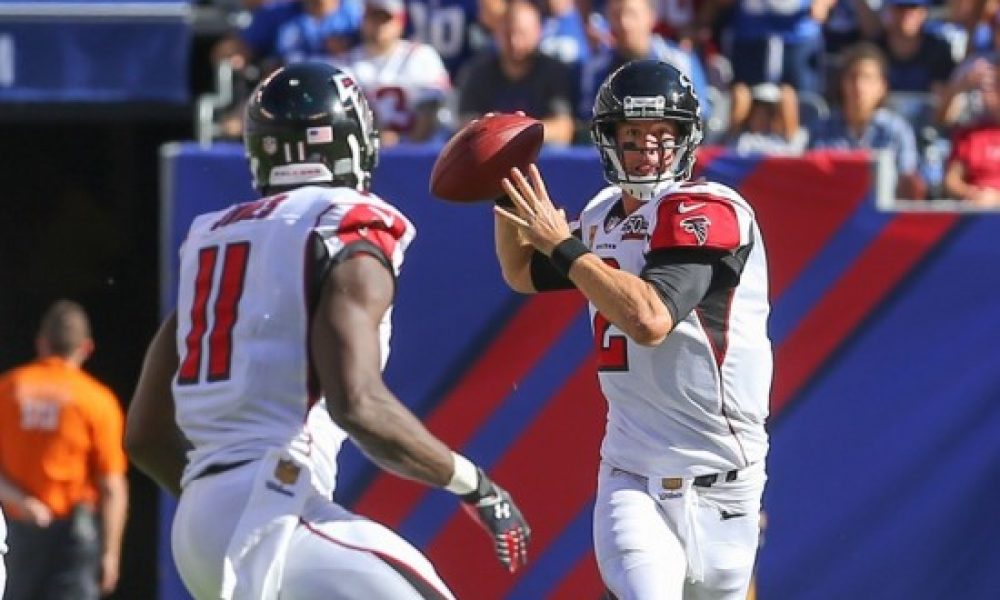 USA Today
The Indianapolis Colts have been searching for a quarterback in recent years, and they appear to finally have one in Matt Ryan.
After years of wandering in the quarterback wilderness, the Indianapolis Colts have finally found an oasis.
This offseason, the Colts pounced and landed Matt Ryan from the Atlanta Falcons, only costing them a third-round pick. Indianapolis isn't solving any long-term issues as Ryan is 37 years old, but unlike the recent one-year starter runs of Philip Rivers, Jacoby Brissett and Carson Wentz, it's likely Ryan is at least good for a few seasons with the horseshoe.
Want $250 to bet on NFL futures?
Sign up now!
The question of whether Ryan can play doesn't exist. However, whether he's still a top-tier quarterback is fair. Last season, Ryan threw for 3,968 yards on 7.1 yards per attempt. Respectively, those are the lowest totals for him since 2010 and '13. Ryan's 20 touchdown passes were also the fewest since his rookie year in '08.
In addition to bringing in Ryan, Indianapolis also signed veteran backup Nick Foles, giving the team some experience in case Ryan gets hurt for the first time in his long career. It's something head coach Frank Riech talked about this past week, per Colts' beat writer Mike Wells of ESPN:
"What [general manager] Chris [Ballard] and I said was in a perfect world, you get a proven backup, but if it doesn't happen, we're not going to chase it. We're not going to overpay. We're not going to do something crazy that could hurt the team long-term.
"I wanted Nick since I've been here to be on this team because I think he's that good of a player. I think he's the perfect backup quarterback. It literally fell into our lap. We didn't chase it. If it wouldn't have worked out, we would have been happy with Sam [Ehlinger], but we're really happy we got Nick."
Read: Chiefs Lose Star Power, But Gain Balance This Season
With Ryan under center and Foles waiting just in case, the Colts are in great position to overtake the Tennessee Titans in the AFC South. Tennessee was the conference's top seed last year but it only added receiver Robert Woods while losing A.J. Brown in a trade to the Philadelphia Eagles.
Ultimately, Indy has its best chance to make a real move in the AFC for the first time since Andrew Luck retired following the 2018 season. And the changes at quarterback are the main reason why.
Facebook Twitter LinkedIn