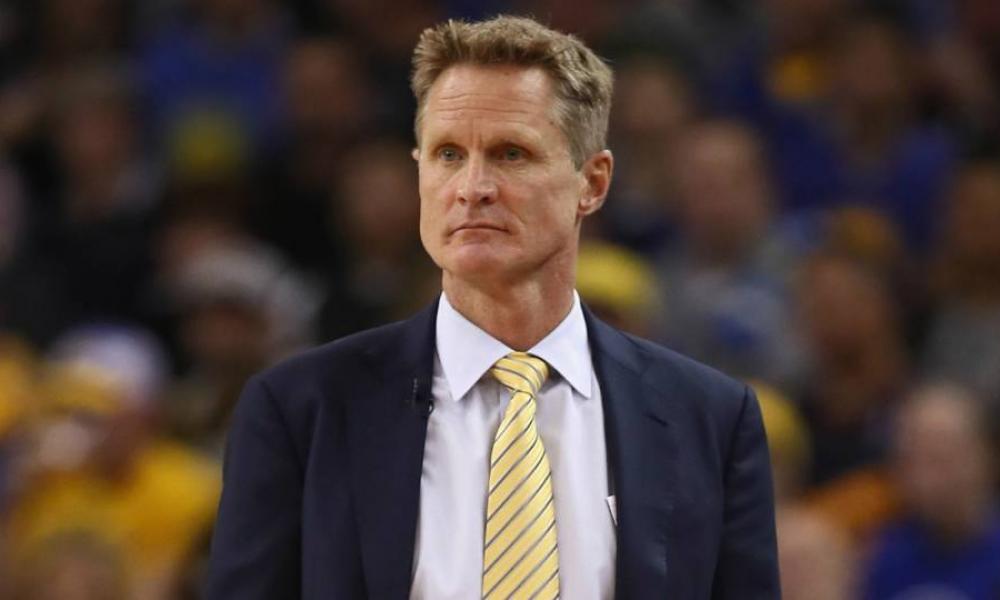 The Golden State Warriors are competing in their sixth NBA Finals in the last eight years, and it shows.
Following a fourth quarter capitulation, the Golden State Warriors lost Game 1 120-108 to the Boston Celtics.
The Golden State Warriors were ahead by 12 entering the fourth quarter, but Boston rallied. The Celtics scored nine 3-pointers in a 48-18 run to steal the game.
No other team has come back from 10 or more points to win by 10 or more points in NBA Finals history. So, it is an historic slip up. Nonetheless, the Warriors remain calm.
Want $250 to bet on the NBA Finals?
Sign up here!
"It's fine," Draymond Green said.
"You get a chance to do something else, do it in a different way, embrace the challenge. We've always embraced challenges. It's no different. We'll embrace this one. So no, it's not a hit to the confidence at all not one bit.
"… It's just nothing to panic about."
It's only the third time the Warrior have lost a Game 1 under head coach Steve Kerr.
Read: Pressure On Tua Tagovailoa To Produce For Miami Dolphins
"Obviously everybody is down," Kerr said. "You want to go out and win the first one. We had every opportunity, 12-point lead going into the fourth. Guys are bummed, as you would expect. But it's a seven-game series for a reason. I think you give Boston credit. They came in and earned the win. Played a great fourth quarter. We'll come in, watch the film and see where we can get better, and you know, it's one game."
"There's no reason to hold on to a loss when you have another game so soon, said Klay Thompson.
"I remember watching film and realizing, there's many things we can do better, and applying those strategies.
"So it's pretty simple. And I just know we'll be better Game 2. I'll be better."
Facebook Twitter LinkedIn