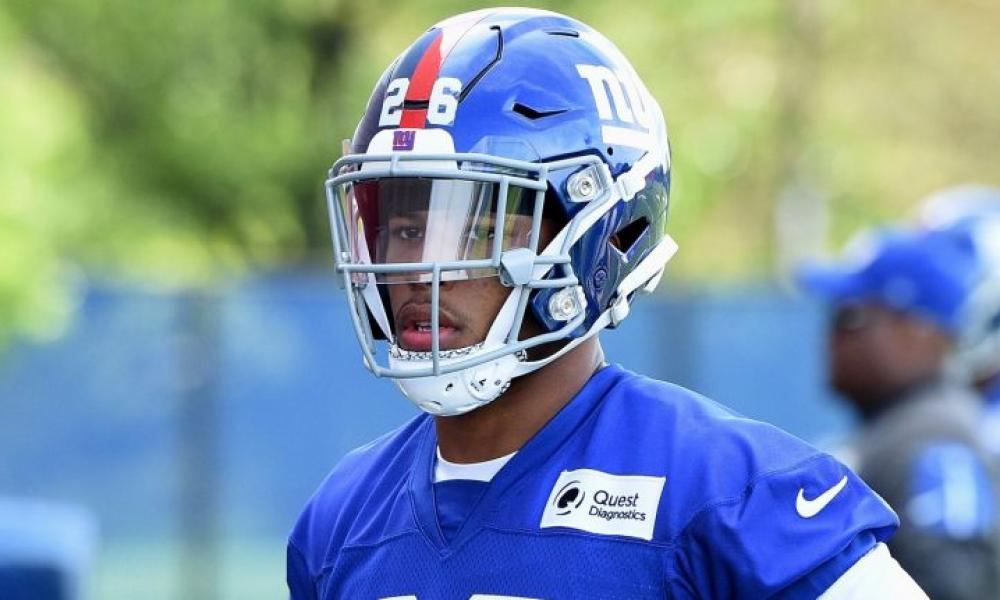 Kathleen Malone-Van Dyke
New York Giants star running back Saquon Barkley has experienced a tough road back from injury since suffering a torn ACL and meniscus in the 2020 season.
Barkley has struggled to stay on the field while his production hasn't been anywhere near expectations. However, the 25-year-old may finally be breaking through this offseason as he recently voiced that he's feeling confident in his physical ability again.
"Coming into this [minicamp], focus on my body, work on my body. Doing all the little things necessary to keep my body healthy," Barkley said via ESPN. "When you have that, when you can trust your body, your confidence just grows. I would say the difference [from college to now] was I was a way more confident player in college and early in my career than I was prior to last year.
"Now I'm starting to get that swagger back."
The Giants are hoping that Barkley's improving health will lead to him producing at a Pro Bowl level. The 2021 campaign saw him struggle to be a reliable factor as he finished tied for 38th with 593 rushing yards, 45th with 3.7 yards per carry, and recorded only two rushing touchdowns.
Want $250 to bet on NBA futures?
Sign up here!
He will have every opportunity to bounce back in 2022, a make-or-break season that will determine his long-term future in New York. Barkley is playing in the fifth-year option of his rookie contract will pay him $7.2 million.
In other words, there is plenty on the line for him to prove beyond his status among his peers.
Facebook Twitter LinkedIn