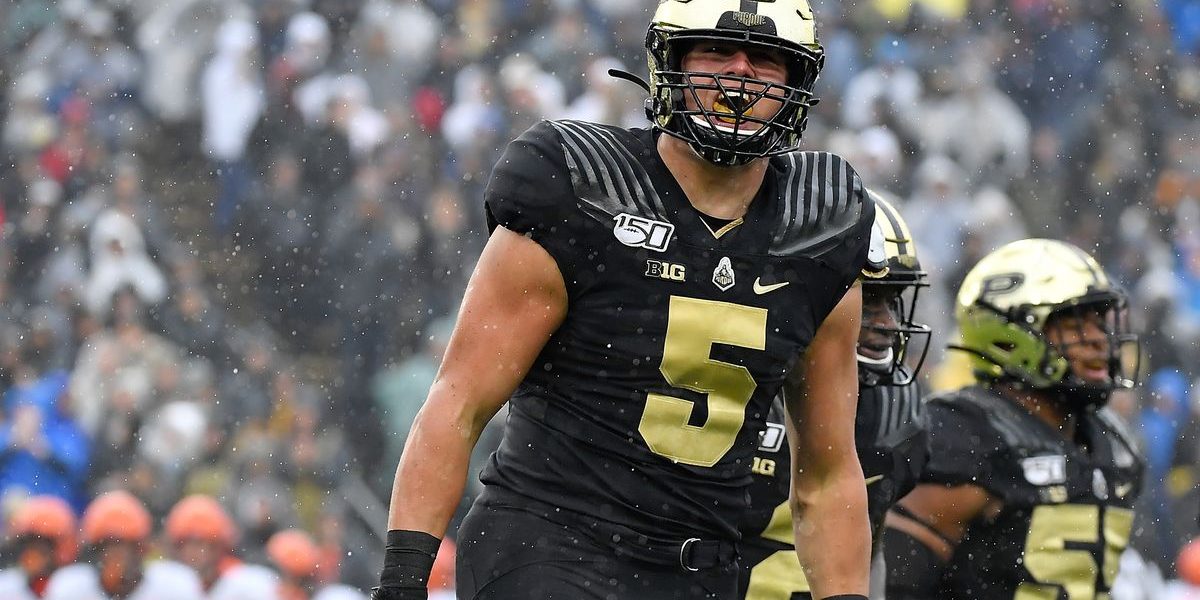 Rookie defensive end George Karlaftis could be just the injection of energy the Kansas City Chiefs need next season.
Kansas won the AFC in 2019 and 2020 before falling short in 2021. They've spent the offseason reconfiguring their roster with some fresh, albeit lesser-known names.
First round pick George Karlaftis certainly has the enthusiasm, according to coach Andy Reid. George Karlaftis describes himself as 'relentless'.
Want $250 to bet on NFL futures?
Sign up here!
"He goes 100 miles an hour," coach Andy Reid said, via ESPN. "Walk-throughs, everything. We had to slow him down. He moves around well when he's in space. He's got good hands, it looks like … but that motor is probably the thing that jumps out at you. He goes and goes."
Read: Browns Sign TE David Njoku To Lucrative Four Year Contract
"Relentless," Karlaftis said when describing his style of play. "I get after the quarterback. I stop the run. I feel like I'm a three‐down player, I'm an all‐around player that can do anything and everything that's asked of him, so I think I bring that to the table. I feel like I'm very, very consistent. I feel like my best football is ahead of me.
"I've been only playing football for about six to seven years now, so I'm really excited to develop under a great system, great teammates, great organization."
Facebook Twitter LinkedIn