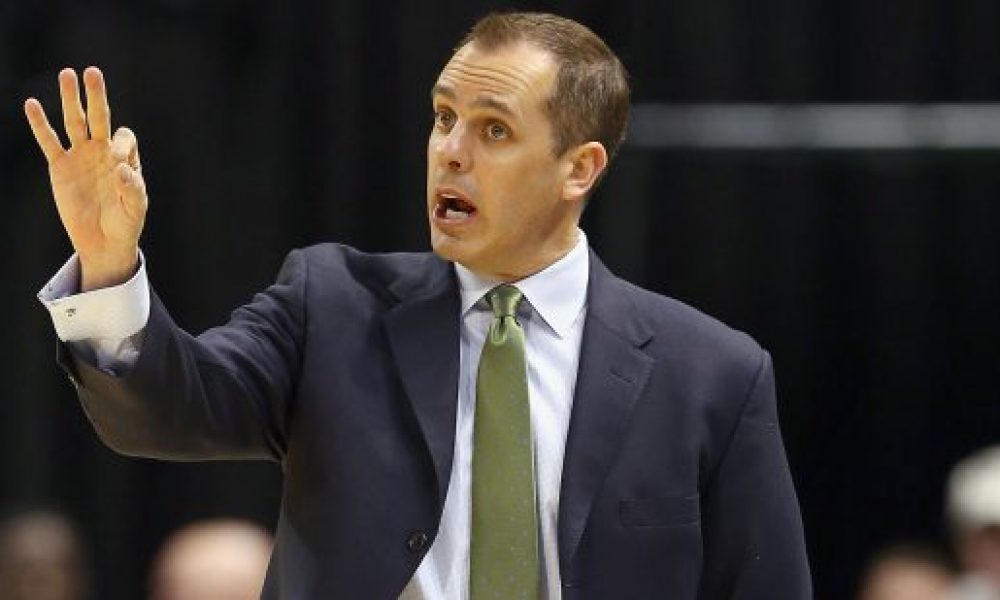 Frank Vogel was fired by the Lakers on Monday as a result of the failure to qualify for the playoffs.
Frank Vogel was hired in May 2019 to orchestrate a championship challenge spearheaded by Anthony Davis and LeBron James.
He restored the Lakers to the former glory amid the Covid shutdown, delivering the team's first title in ten years.
However, the two seasons that followed were disappointing. The slide continued in earnest following the 2022 All-Star break with 18 defeats in 24 games. Only Portland, Houston and Indiana had worse records in that period.
Want $250 to bet on the NBA?
Sign up here!
The Lakers failed to reach the playoffs with a bottom 10 ranking in both offensive and defensive performance. LeBron James outlined his respect for Frank Vogel shortly before the news of his firing broke. 
"I respect Frank as a coach, as a man," James said. "Our partnership that we've had over the few years here has been nothing but candid, and great conversations. This is a guy that gives everything to the game and prepared us every single night. … I don't know what's going to happen with Frank being here, but I've got nothing but respect for him."
General manager Rob Pelinka says the search for a new head coach will be 'methodical'.
Read: Julius Randle May Not Want The Knicks To Trade Him After All
"Today is not going to be a day of finger-pointing and unwinding all the specific reasons," Pelinka said. "We just felt organizationally, at the highest level, it was time for a new voice. … That's not to say anything against the incredible accomplishments that Frank has had. He was a great coach here, and he's going to go on to be a great coach somewhere else.'
"This was a disappointing Lakers season at every level," Pelinka said. "In the face of disappointment, our fans expect more, and that's in every facet. It starts in the front office led by me, and our ability to construct the right roster. It starts with the coaches holding players accountable and making sure there's on-court execution."
Facebook
Twitter
LinkedIn