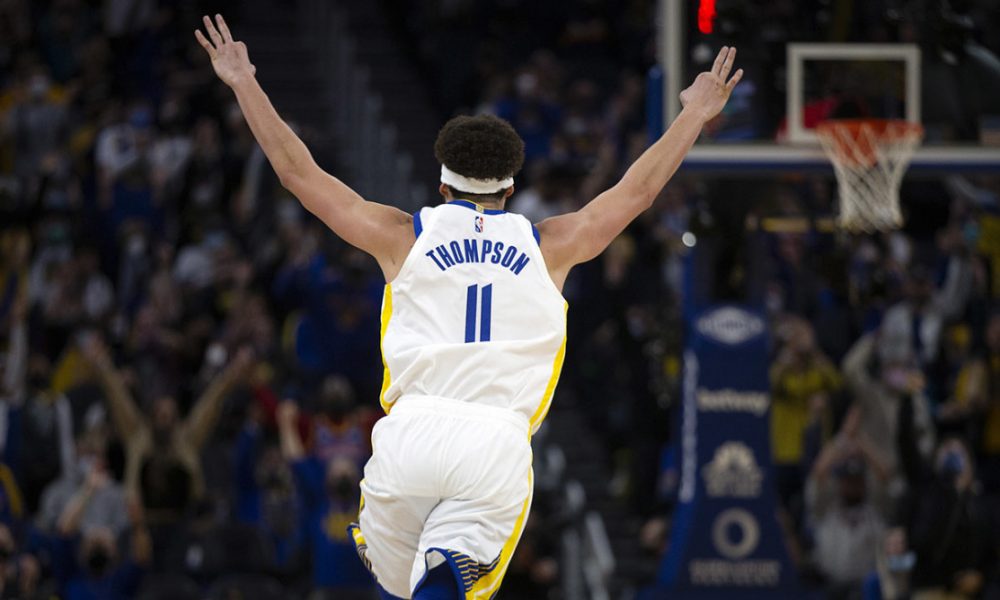 Golden State star Klay Thompson says he expects to win the NBA Championship, no matter what the roster looks like.
The former Warriors dynasty are back in the playoffs for the first time in two years. It's been a big fall from grace from being the domineering favourites year after year.
"I still have the same expectation as I did before, and that's to win a championship," Klay Thompson said. "It's right there for us. We know how hard it is, and yeah, it's a different time, but nothing is ever the same. We have the opportunity ahead of us, and it's a great one."
Want $250 to bet on the NBA Playoffs?
Sign up now!
However, coach Steve Kerr and teammate Stephen Curry are aware of how the hierarchy has shifted in two years.
"Nobody is picking us to win, to come out of the West, at least I don't think, except our families," Stephen Curry said. "Which is fine. It's just a matter of you've got to win four games, and in order to do that, we have a certain game plan we are going to try and execute on Saturday … and we understand every game takes on a new life of its own."
Read: Cardinals Are Right To Wait Out Kyler Murray Deal
"I think four years ago … I am expecting to win a championship. But we are a different team now. I don't have any expectations. I know I'm not going into the playoffs thinking, 'All right, we're going to do this or do that,' I'm just thinking, 'How can we beat Denver on Saturday?' In a lot of ways, it makes it really fun. Maybe not as fun as having one of the greatest rosters ever assembled, but it's a completely different challenge and unique."
Facebook Twitter LinkedIn