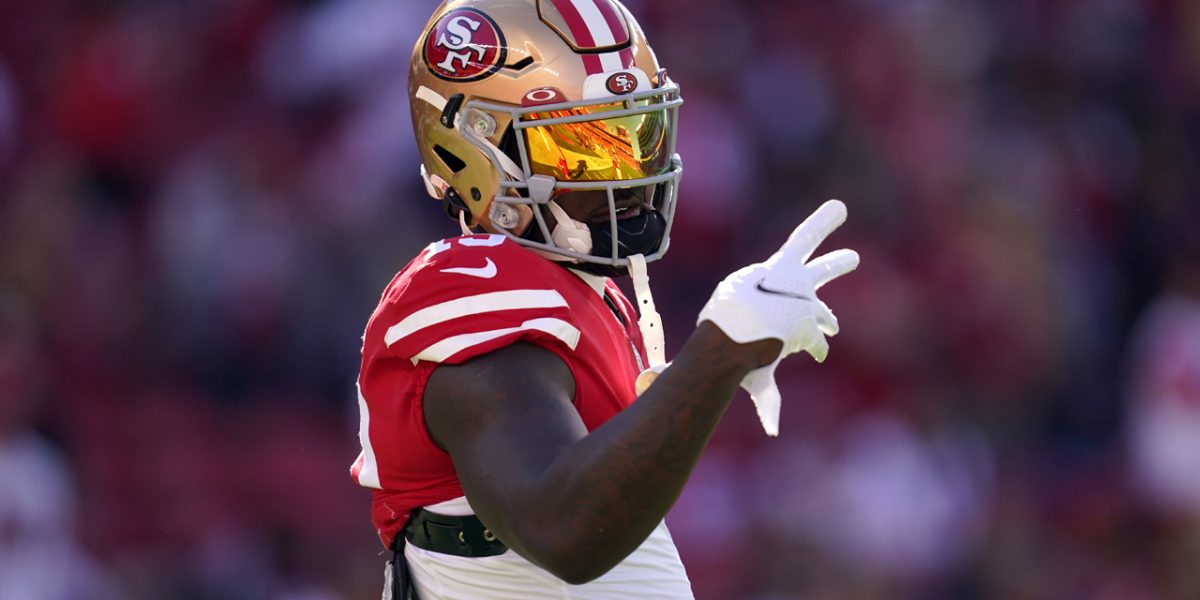 Since the start of the new league, the NFL has seen several significant moves unfold.
The next batch of moves could feature several high-profile wide receivers choosing to stay away from their respective teams to secure a long-term extension. According to ESPN, star wideouts Deebo Samuel, A.J. Brown, and Terry McLaurin will each go that route to garner new huge contracts.
Sources told ESPN's Adam Schefter that 49ers star Deebo Samuel, Titans wideout A.J. Brown and Commanders receiver Terry McLaurin are seeking new contracts and are not expected to participate in any on-field work during their respective teams' offseason programs.
Each of these players is heading into the final year of their respective deals. The activity around the league concerning star wide receivers earning more lucrative contracts has pushed up their asking prices.
Davante Adams secured a five-year, $142.5 million deal after his trade to the Las Vegas Raiders. Adams is averaging $28.5 million per season, which was topped by Tyreek Hill's four-year, $120 million deal with the Miami Dolphins, pushing him to $30 million annually.
Samuel has emerged as the San Francisco 49ers' best offensive weapon after a breakout 2021 campaign, where he had 77 catches for 1,409 receiving yards with six touchdowns along with 365 rushing yards and eight touchdowns.
Meanwhile, Brown has been a highly reliable receiving option for the Titans. He notched more than 1,000 receiving yards in each of his first two seasons but failed to record 1,000 yards in 2021 after missing four games due to injury.
Want $250 to bet on NBA futures?
Sign up here!
McLaurin has been the Washington Commanders' best receiving option in his first three years. He has tallied 222 receptions for 3,090 receiving yards and 16 touchdowns over that span. He has recorded north of 1,000 receiving yards in each of his last two seasons.
Facebook Twitter LinkedIn