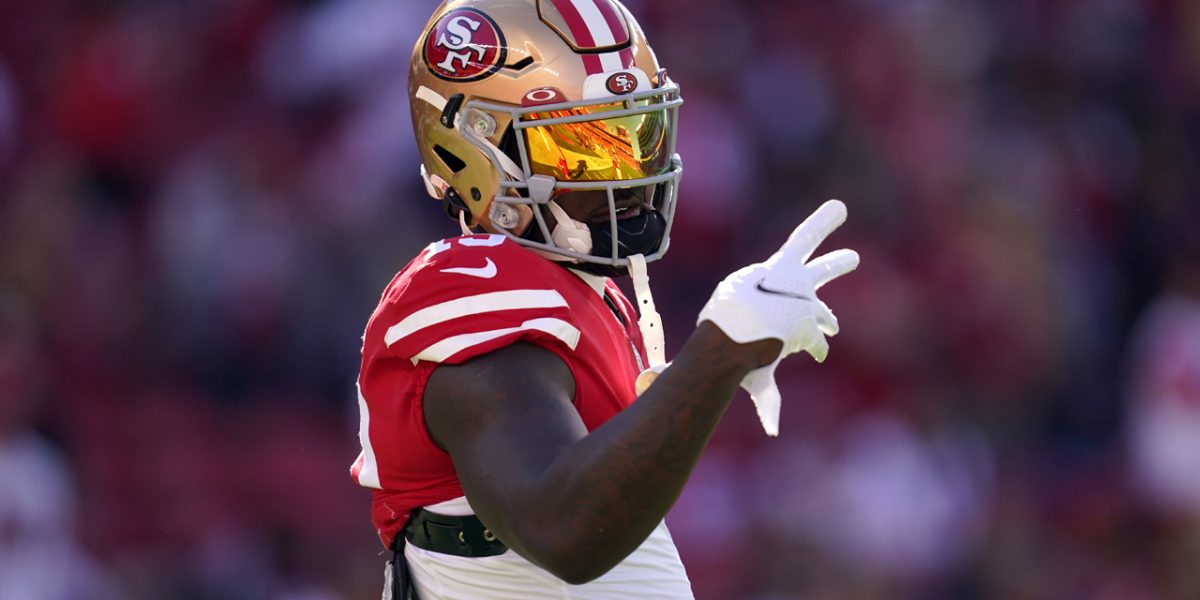 Throughout much of the offseason, San Francisco 49ers star wide receiver Deebo Samuel has been eyeing a lucrative contract extension.
However, Samuel has reached a breaking point with the franchise, as he reportedly asked San Francisco to trade him, according to ESPN's Darlington.
Samuel, who is entering the final year of his rookie contract, told ESPN's Jeff Darlington that he has asked the 49ers to trade him. Samuel declined to offer specific reasons for requesting the trade but acknowledged that he has informed the team of his desire to leave.
The relationship between Samuel and the 49ers has become increasing toxic. The star wide receiver has removed all association with the team from his social media accounts.
Samuel is in the final year of his rookie contract, eyeing to get paid like one of the game's top wide receivers. A few notable wide receivers have worked out significant contracts that have raised the asking price.
Davante Adams secured a five-year, $142.5 million deal that will pay him roughly over $28.5 million annually while Tyreek Hill secured a four-year, $120 million contract after his trade to the Miami Dolphins.
Want $250 to bet on NBA futures?
Sign up here!
Samuel is coming off a career-best campaign where he earned All-Pro honors after racking up 1,770 yards from scrimmage. His eight rushing touchdowns are the most for a wide receiver in a single season.
Reports have emerged that Samuel didn't want to take a significant role as a running game option, which may be contributing to part of the friction between both sides. Nonetheless, several teams around the league will be monitoring the situation.
Facebook Twitter LinkedIn