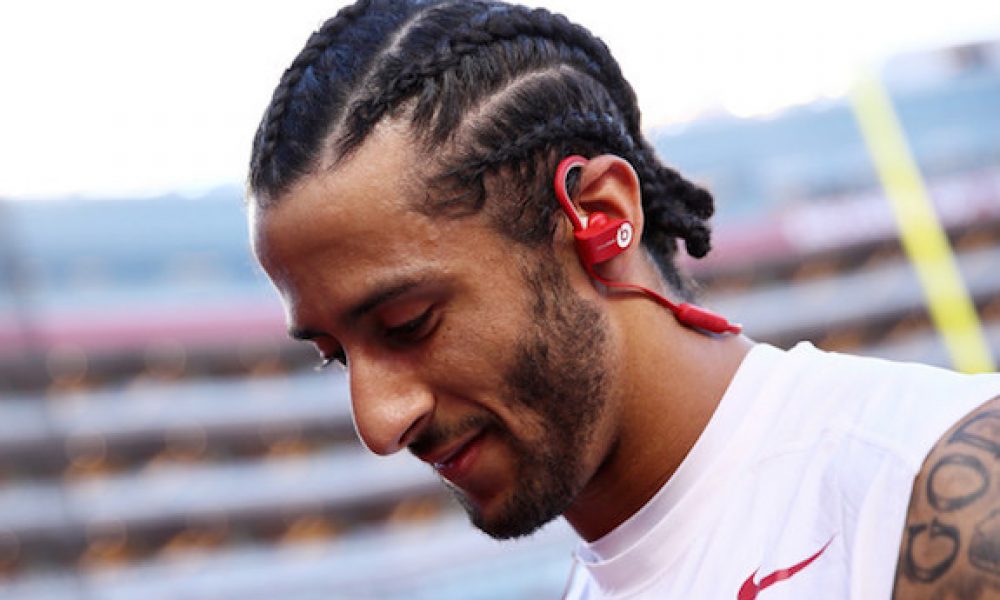 Colin Kaepernick has been given one hell of an endorsement following his workout with the Raiders – from the quarterback himself.
Colin Kaepernick hasn't played in the NFL since 2016 when he instigated the 'take a knee' movement. He has since been involved in lawsuits with the NFL in which he accused the league of blackballing him.
The Las Vegas Raiders are the only team to have worked him out in the intervening eight years. Quarterback Derek Carr says Colin Kaepernick would fit well into the locker room.
Want $250 to bet on NFL futures?
Sign up here!
Carr and Kaepernick have a friendship that dates back to their college days. Kaepernick played for Nevada and Carr for Fresno State in the Western Athletic Conference. Carr revealed the pair used to share phone calls before they were drafted three years apart.
"I don't want to speak for everybody in that kind of sense — I don't want someone mad at me for saying, 'I think it would be great,' — but I know him and I would get along great," Carr said Tuesday.
"We have in the past, and I think we would again. I think for the most part, I think he'd get along great with our guys."
Read: Alex Mack Announces Retirement From NFL After 13 Seasons
"I remember our days back then, and just watching him and what he did in college and getting to know him and talking to him on the phone," Carr said. "I've told you guys, I've loved my time with him. I think he's a great guy. He's been great to be around. I've enjoyed being around him, talking with him, competing against him."
Facebook Twitter LinkedIn