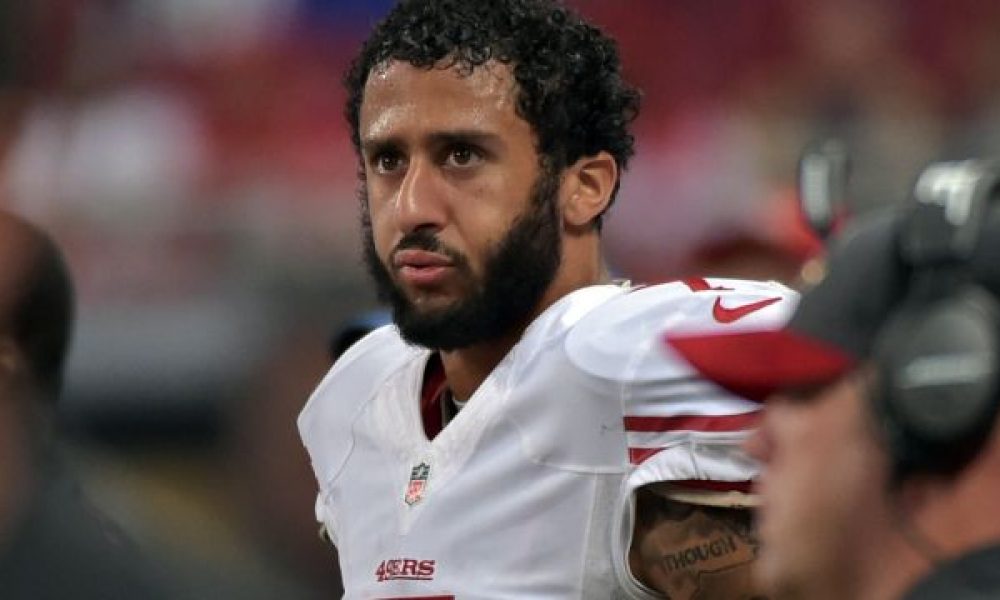 Colin Kaepernick, who hasn't played in the NFL since 2016, is scheduled to work out for the Raiders, according to ESPN's Adam Schefter. NFL Network's Ian Rapoport confirmed the report and added the workout is Wednesday.
The workout will be at the team facility and coach Josh McDaniels along with general manager Dave Ziegler will be in attendance.
Want $250?
Sign up here!
Colin Kaepernick, who last played football in 2016, the same year he started kneeling during the national anthem to protest racial injustice, is scheduled to work out this week for the Las Vegas Raiders, league sources told ESPN.
More on NFL Live now. pic.twitter.com/zAuWybhILx
— Adam Schefter (@AdamSchefter) May 25, 2022
Kaepernick last played for the 49ers and was eventually released at the end of the 2016 season. He was never signed by a team in free agency after he made waves in the NFL for kneeling during the national anthem before games to protest police brutality and institutionalized racism in America.
He believed he was never signed by an NFL team because of his peaceful protests and the political attention that his kneeling brought. He filed a grievance with the NFL in 2017, accusing league owners of colluding to blackball him, and he eventually reached a confidential settlement with the league.
Since then, the 34-year-old has stayed active politically and has constantly stated he still wants to play in the NFL.
Facebook Twitter LinkedIn