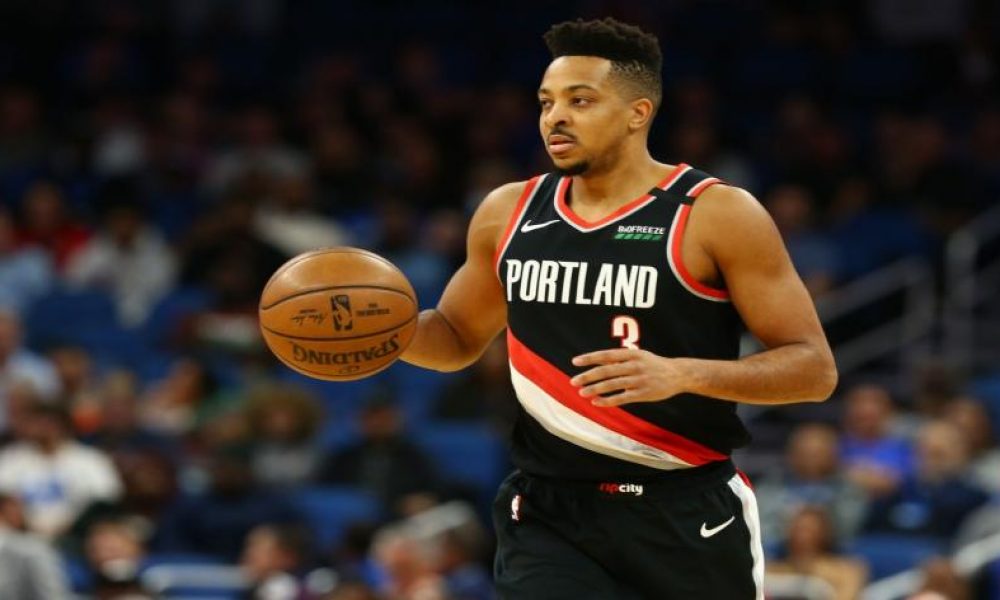 New Orleans Pelicans head coach Willie Green says his team fed off CJ McCollum as they progressed to the playoffs.
It could be a fortuitous cycle for CJ McCollum, who says he is feeding off the excitement in the city.  
CJ McCollum finished the 113 – 103 Play-In victory over the San Antonio Spurs with a game-high 32 points.
As well as that, he was 7-of-7 from the field, illustrating his stabilizing effect on the team. 
Want $250 to bet on the NBA Playoffs?
Sign up now!
"We just got the ball to him, and he made play after play, score after score," Green said. "The rest of the guys started to feed off CJ. He's been in these moments. He's played on the big stage. It's no coincidence that he goes out and has the game that he has."
McCollum says the budding anticipatory atmosphere in New Orleans is 'something special'.
"You see the energy. Feel the energy. My mother is in town; I have some family in town. When we go out to eat, you can feel the city is excited about basketball, as they should [be]. There's a lot of talent here. We're playing the game the right way. It's going to be a lot of winning in our future."
Read: Raiders Sign Derek Carr To Massive Three Year Contract Extension
"I understood the magnitude of this game," McCollum said. "The Spurs are always going to go on a run at some point. They are well-coached, they execute. They have a lot of great players who can shoot and score. When you get a chance to get up double digits, you have to put the pedal to the metal and try and be aggressive."
"Just continuing to talk to them when I need to. Understanding what we're trying to execute," McCollum said when asked how he was a calming factor in the game. "We need to get the ball out and slow the game down. Get the ball to JV. Telling BI get to the middy and don't settle for 3. Be aggressive and attack the basket. We got in the bonus early. And then picking my spots. I try to be more aggressive in the playoffs, try to get downhill a little bit more."
Facebook Twitter LinkedIn