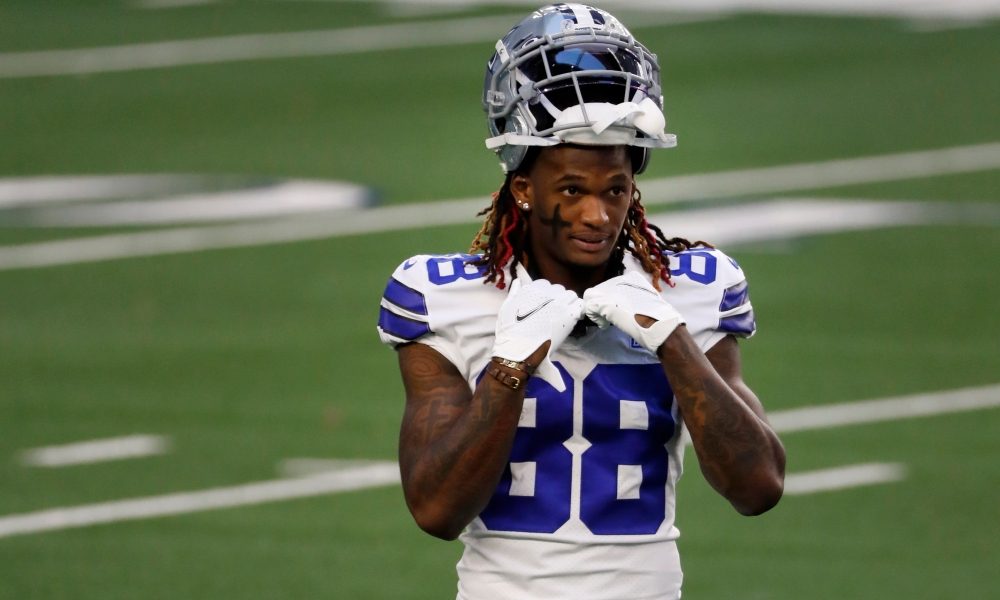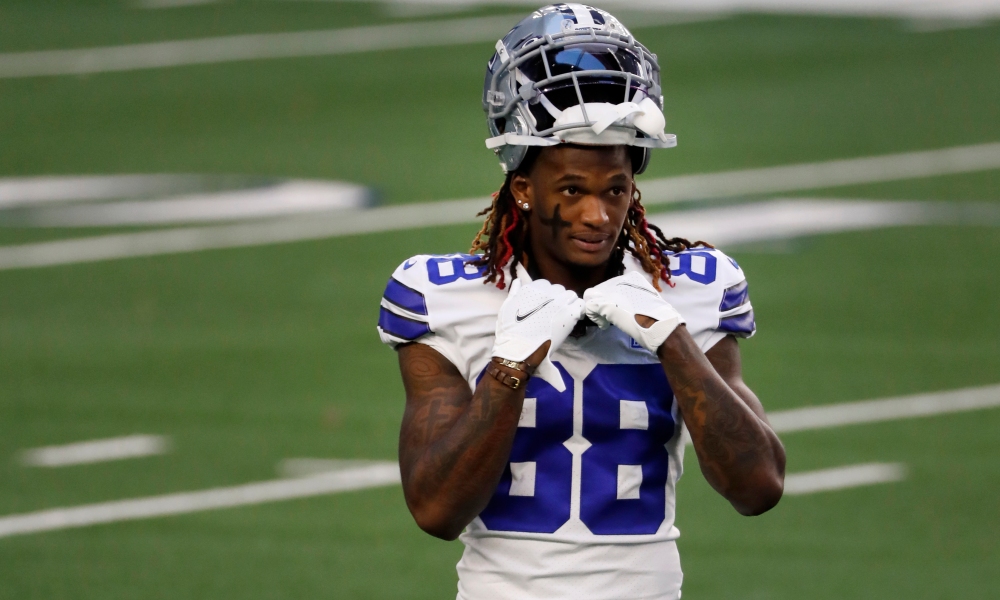 Cowboys coach Mike McCarthy says WR CeeDee Lamb is ready to be the 'No.1 guy' in the Dallas offense.
Amari Cooper will play in Cleveland next year, making CeeDee Lamb (23), the president elect for the Cowboys.
Last season CeeDee Lamb played a lot of snaps in the slot. Next year, he'll see time at the flanker position as he takes over from Cooper.
Want $250 to bet on NFL futures?
Sign up today!
"This is a great opportunity for him personally," Mike McCarthy said. 
"I think just the way we've established the offense, particularly in the passing game, the ability for those guys to play different positions, to create matchups and make it harder on the defense to double you and those type of things.
"And we understand his rise in Year 3 that he's going to get a lot more attention from the defense. But he's doing all of the little things that are needed to get him ready to be the No. 1 guy."
Statistically, Lamb is already the number one guy. He led Dallas with 120 targets, 79 receptions and 1,102 yards. That's 237 more yards than Cooper, 11 more catches and 16 more catches. The stage is set, and Lamb knows it.
Read: Devin White On Getting Over Los Angeles Hoodoo
"It's a dream that I've always wanted to live and now that I'm actually living it, I feel like it's my opportunity to fulfill it," Lamb said Wednesday.
"So I'm looking at it as an opportunity. I've been ready," he said. "That's just me and my competitiveness. That's in my nature. It's kind of how we grew up playing football. I'm always ready for my name to be called."
Facebook Twitter LinkedIn