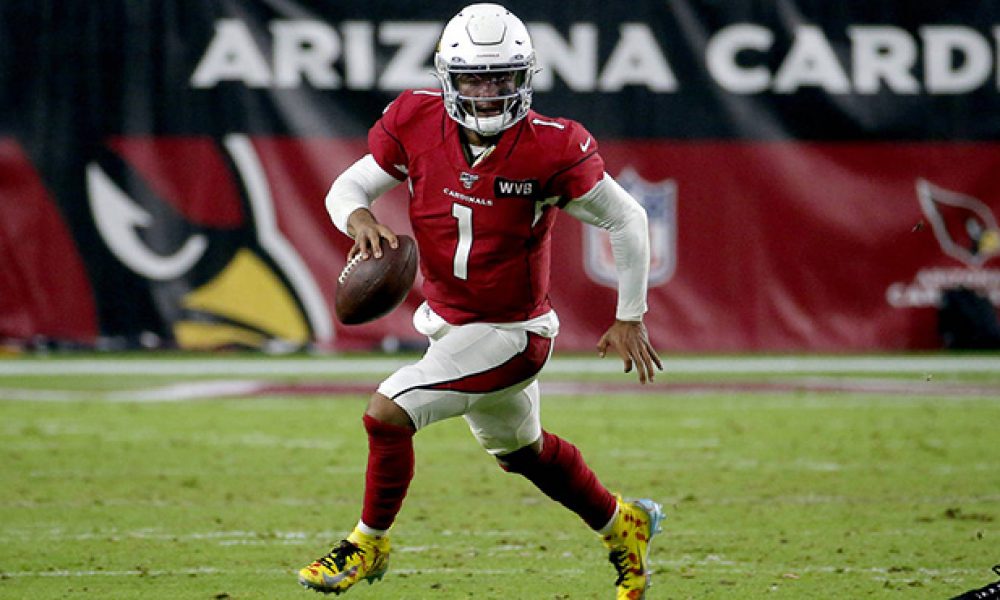 The first round of the 2022 NFL Draft was filled with plenty of movement beyond the selections.
Among the transactions featured the Arizona Cardinals surprisingly acquiring speedy wide receiver Marquise "Hollywood" Brown. Before the move, Brown had an inkling concerning the possibility that he would be traded to the Cardinals.
The 24-year-old chose to withhold that information from his close friend and college teammate Kyler Murray.
"I could have [told him], but I kind of wanted it to be a surprise for him as well," Brown said during his introductory news conference in Arizona on Friday via ESPN. "He knew it possibly could happen, but he didn't know it actually did happen."
Brown and Murray spent time together at Oklahoma, where the two developed a strong bond on and off the field. The two will now team up as a potential dynamic duo in the Cardinals' passing game.
Through his first three seasons, Brown has emerged as one of the game's top big-play talents. He's coming off his most productive campaign, posting career highs with 91 catches for 1,008 receiving yards and six receiving touchdowns.
Want $250 to bet on NBA futures?
Sign up here!
Brown will have plenty of opportunities to make plays down the field behind Murray's strong arm. Meanwhile, he and DeAndre Hopkins could quickly become one of the league's top receiver duos.
Beyond that, the Cardinals are likely hoping that adding Brown will help smooth over the internal discussions with Murray, who wants to secure a long-term deal this offseason before the 2022 campaign. Time will tell what will unfold, but it certainly helps to have Brown in the mix.
Facebook Twitter LinkedIn