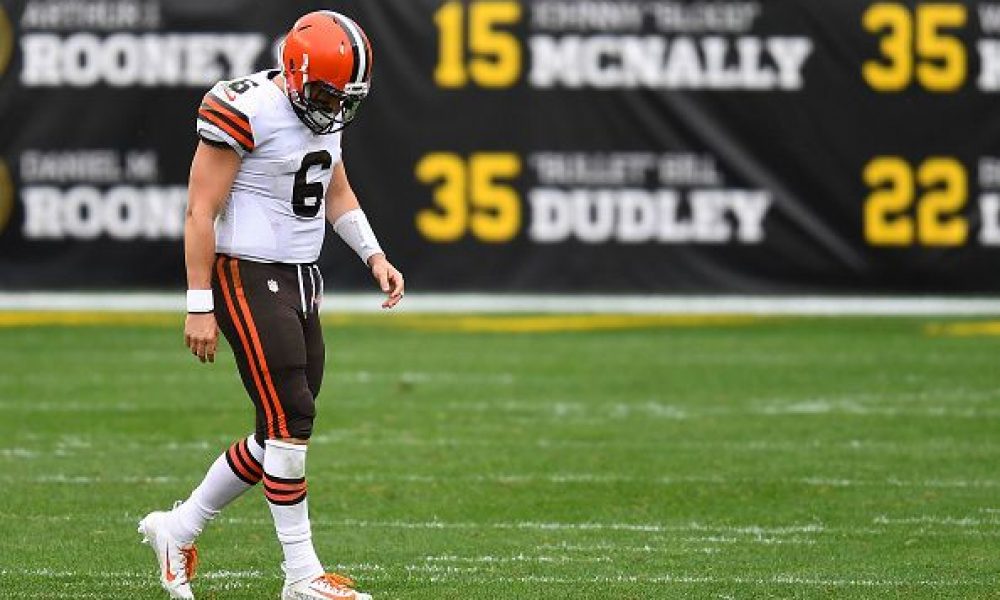 (Photo by Joe Sargent/Getty Images)
The Cleveland Browns have moved in an entirely different direction under center by acquiring Pro Bowl quarterback Deshaun Watson.
All that has left Baker Mayfield in a tough spot of knowing his NFL fate lies elsewhere. The Oklahoma product has finally chimed in publicly, voicing that he felt disrespected by the franchise's handling of the situation.
"One hundred percent," Mayfield said on the "YNK" podcast released Wednesday via ESPN. "I was told one thing and they completely did another."
Mayfield wanted to remain the long-term solution in Cleveland, but the franchise chose to go with another option. The 26-year-old believes he was told two different things has left him feeling disrespected by the organization.
He is now in a position where he cannot control his future as he's under contract through the 2022 season. Beyond airing his desire for a trade, the Browns have no pressure in moving him.
The team could wait until the right deal comes, which may occur much closer to the regular season or after this month's draft. He clearly wants and needs a fresh start elsewhere as the Browns are fully committed to Watson.
Want $250 to bet on NBA futures?
Sign up here!
Mayfield has shown he can provide stability but hasn't proven he can be a game-changing factor. It may be a matter of time before he finally get his wish to reignite his career with a franchise in need of a fresh face under center to push them forward.
Until then, all he can do is wait until that scenario potentially plays out for him.
Facebook Twitter LinkedIn